Commercial Dog Park Equipment
At Adventure Playground Systems we believe that adventure should extend to all walks of life. With 37-44% of households owning at least one dog, our fur babies need a suitable place to play, too! Adventure Play Systems' commercial dog park equipment is a great option if you want to create a community destination for pet owners and dogs alike. Our equipment can help you set up a fun and secure pet recreation area in a park, near a playground, or anywhere your community values pet play.
Why Set Up Dog Park Equipment?
Dogs are awesome and they play such a vital role in the family unit, so why shouldn't they have their own dedicated park?! Setting up a commercial dog playground in your community offers several benefits: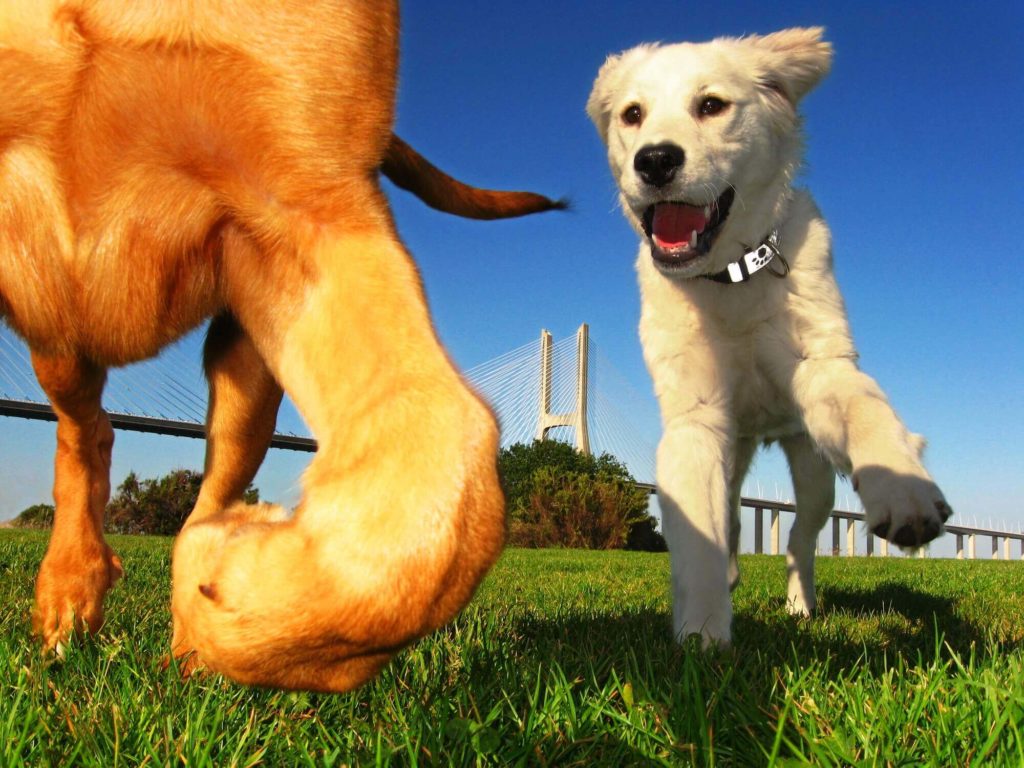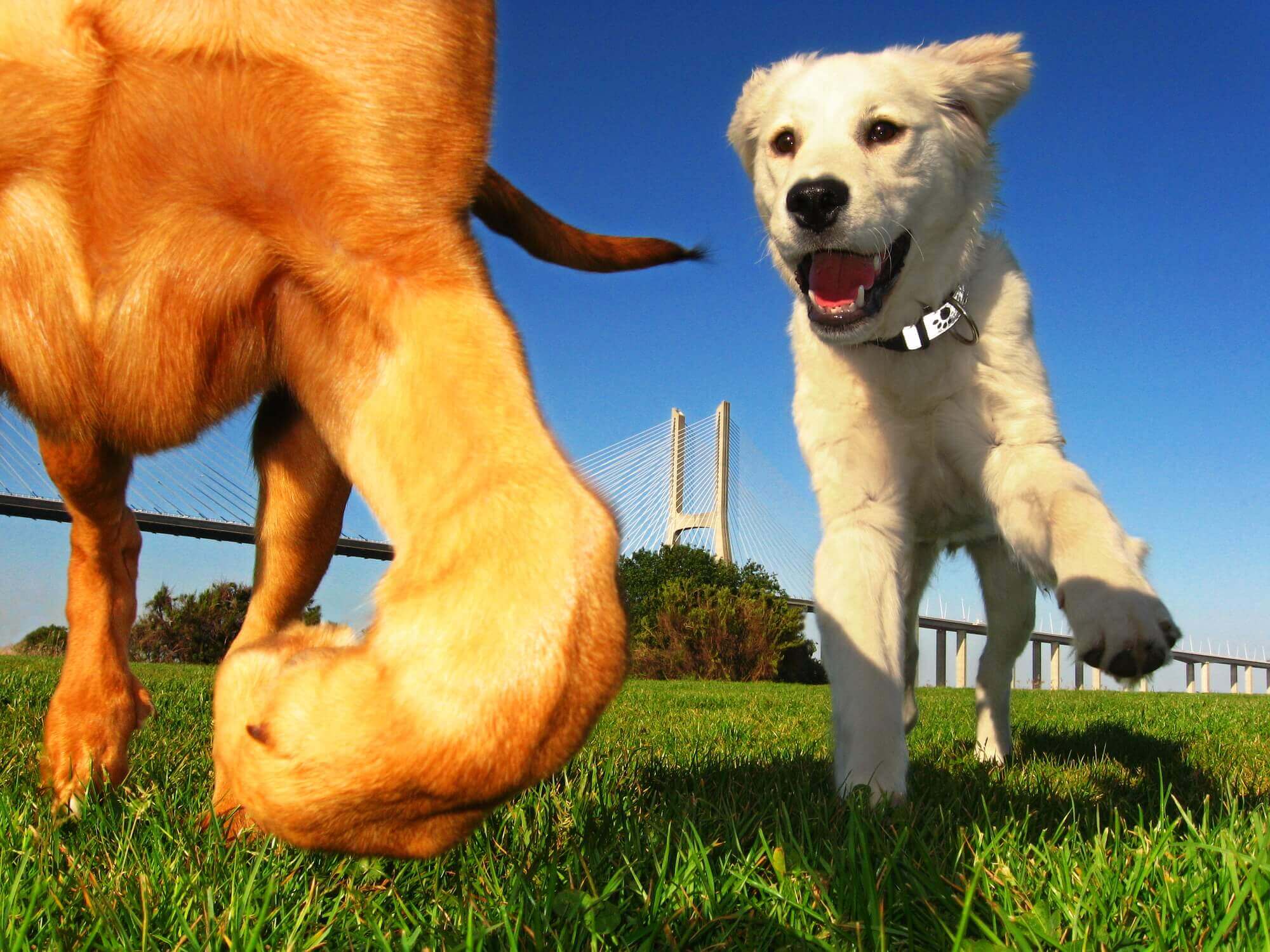 Encourages Community
Dog owners love to meet and socialize with other dog lovers and their pets. Puppy play dates are a quickly rising trend that builds a community bond. Moreover, dedicating a safe space to dogs encourages proper pet ownership. Well-exercised dogs are quieter and less aggressive, waste receptacles limit un-cleaned droppings in other areas, while large enclosures lesson off–leash incidences elsewhere. Having outdoor dog play equipment not only says that your community is amenity rich; but, maintains the cleanliness and friendliness of your neighborhood for both dog lover and pet free residences alike.
Socializes Dogs Correctly
Dogs learn social behaviors, balance, and confidence through play- just like kids. By providing a dog park, you encourage owners to teach their pets to interact with other dogs and people in a safe and friendly manner. Proper socialization can help with obedience training and reduce aggressive behaviors in most dogs, making your community safer.
Keeps Dogs Healthy
Dog park agility equipment helps owners keep their dogs in good physical condition and in good shape. As most of us work longer hours our pets can also suffer from sedentary lifestyles — dog parks play an important role in keeping both pups and people active, healthy, and safe.
What to Look for in Dog Park Equipment for Sale
Much like little humans, dogs learn through play as well. By selecting a variety of obstacles and dog park amenities you can stimulate different areas of learning for all furry guests.
An adjustable hoop jump increases gross motor abilities, Stepping Stones or a Doggie Teeter Totter encourages problem solving skills and balance.
When buying equipment for your dog park, look for durable pieces that can withstand the weather and attention of even the strongest dogs. Our dog park amenities are coated with CanineCoat or Paw Protect. Both thermoplastic coatings were designed specifically with pups in mind, they are slip resistant, durable, UV protected, and urine resistant.
Don't forget our dog park amenities! Waste stations, doggie drinking fountains and pet wash stations take a dog park from a fun frolic to an invaluable pet paradise.
Adventure Playground Systems offers quality equipment for dog parks and recreation areas in Texas and across the country. Many members of our team are pet owners as well, so we understand what it takes to build a successful dog run & play area. We can even help you customize your dog theme.
Dog Playgrounds? We Have You Covered!
As one of the top dog park equipment suppliers, Adventure Playground Systems offers a range of equipment, as well as customized service and support. If you'd like help finding quality dog park equipment and accessories, contact us for guidance and assistance. You can contact an Adventure Play Expert today by calling us at 1.888.935.2112 or filling out our online contact form. We'll be happy to answer your questions and walk you through the process of finding the right equipment for your park.