Outdoor Fitness Equipment
Outdoor Workout Equipment For All
Adventure Playground Systems provides outdoor fitness equipment solutions for communities and businesses seeking to provide a resource for healthy lifestyles at any age. Research shows fitness activities in an outdoor environment not only increases the duration of a session but also the likelihood that one will repeat the behavior. A fitness destination without the constraints of walls or the price of a gym membership will change the way your community works out. We provide outdoor exercise equipment perfect for corporate centers, municipalities, apartment complexes, community parks, senior living centers and more.
The Advantages of Outdoor Fitness Park Equipment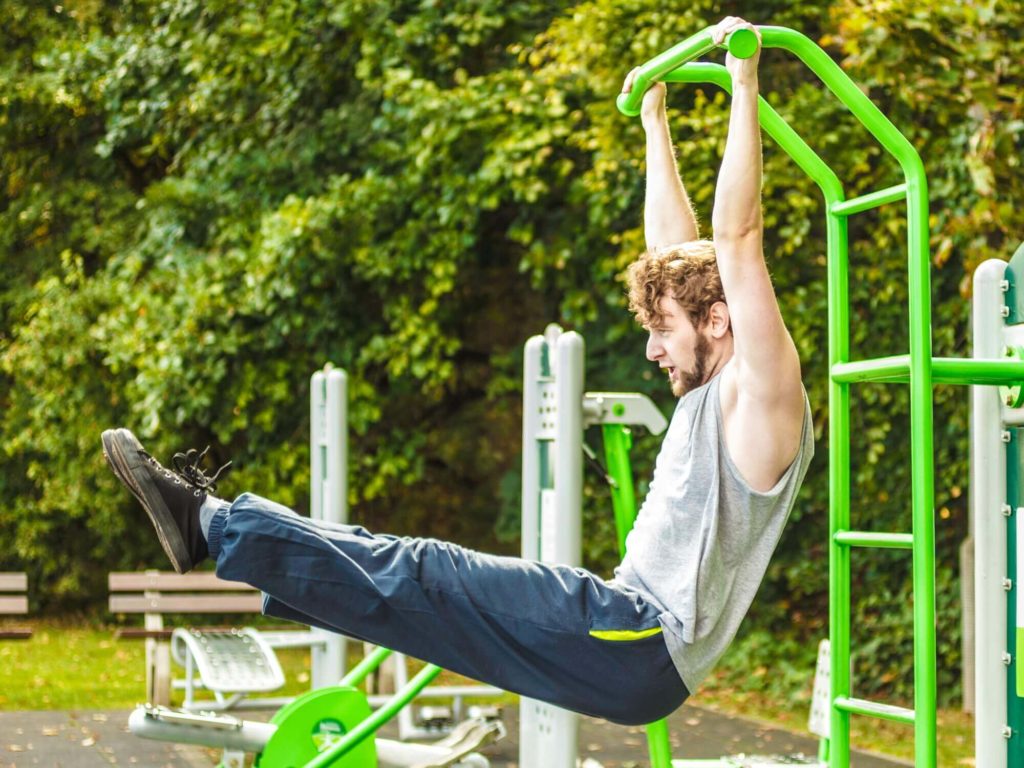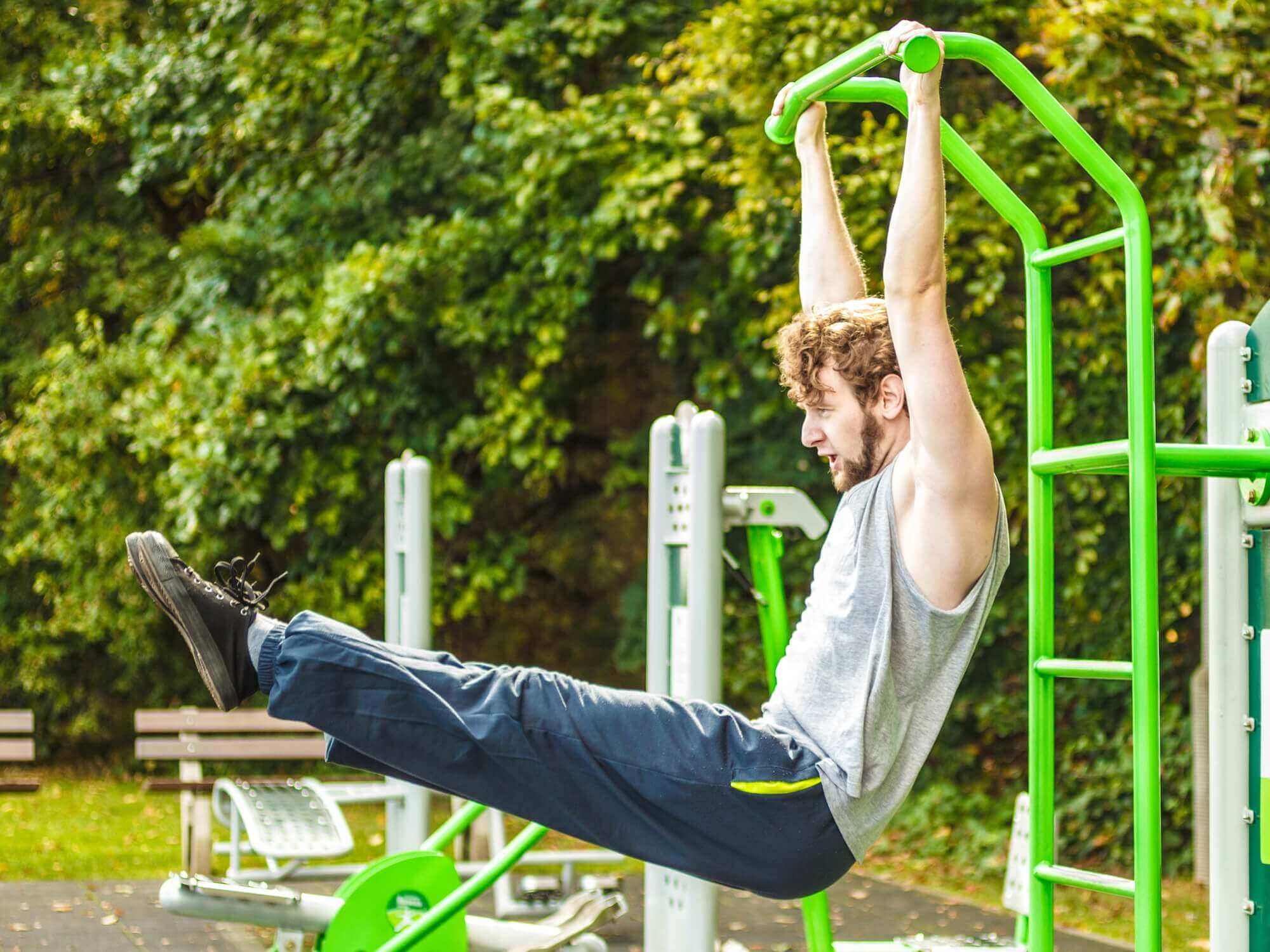 Our outdoor fitness equipment is great for teens, adults and seniors alike. Outdoor exercise equipment offers a ton of benefits for users of all abilities, including:
Physical Health
Today, there is more awareness than ever before about the dangers of obesity and living a sedentary lifestyle. These risk factors have been linked to several chronic and even life-threatening medical conditions such as cardiovascular disease and depression. Outdoor exercise equipment offers a wonderful alternative to build lean muscle, improve cardiovascular function, and increase energy without the cost of a gym membership or the commitment to an exercise class. Setting the park fitness equipment outside increases serotonin levels, improves mental acuity, and leaves guests with a greater feeling of revitalization and positive enjoyment. Offering outdoor fitness equipment in your community provides a free, accessible place for people to work out and stay healthy.
Community Engagement
Fitness is much more fun when others are involved. Outdoor fitness park equipment provides a social setting for those passionate about health and wellness to meet others with similar interests in their community. They also encourage those participants of varying abilities to try something new in a more relaxed outdoor setting. Not only does this foster accountability to stay healthy but strengthens communal bonds.
Eco Friendly Aesthetics
Our outdoor fitness lines feature equipment solutions that are not only functional, but beautiful and eco friendly too! These designs add a modern element to any landscape while maintaining small footprints of impact. They require no electricity and very little manpower to maintain.
Marketability
Playground workout equipment is a value-adding amenity that allows your organization to market to seniors and millennials alike. With over 50% of both demographics preferring to exercise outdoors, fitness park equipment is an investment in your client base. Revenue streams may even be added with the addition of trainers or classes. Highlighting your establishment's commitment to a healthy lifestyle not only affirms your own mission but also draws a client base of similar guests.
Choosing the Right Outdoor Gym Equipment
When choosing outdoor fitness equipment for adults, consider:

Variation
Choose a variety of outdoor exercise equipment that when combined will offer a full body workout. Refer to our Elements of Fitness Chart to better understand each piece of equipment and its targeted fitness goal.
The addition of a Chest Press or Captain's Chair to the side of a track can ideally create fitness spaces that provide a total body workout. Looking for one do it all piece of equipment? Check out our outdoor elliptical machine for an all inclusive workout. Perhaps consider our Traditional Fitness line, it features equipment designed to be versatile and used for multiple exercise groupings.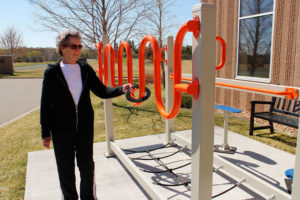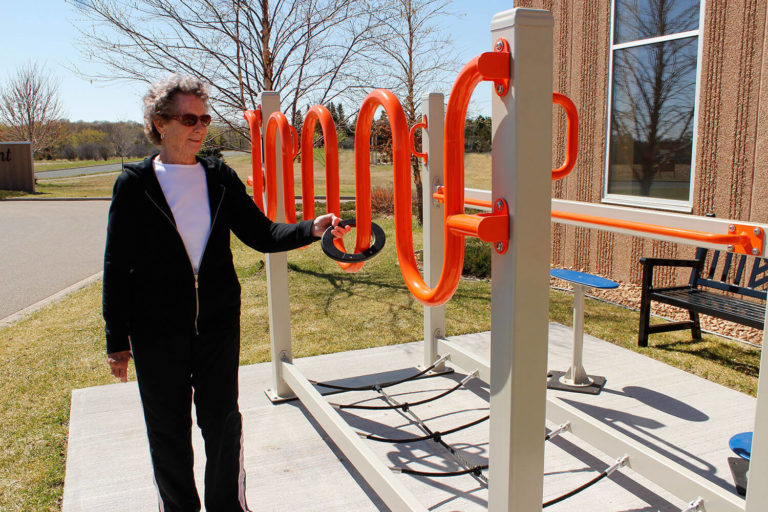 End user
Though the majority of our outdoor workout equipment can be utilized by anyone over 14 years old, we also offer several fitness lines tailored to more specific demographic. For instance; a shocking (when polled) 56% of senior would prefer to exercise and rehabilitate in outdoor facilities. We offer an entire line of Active Adult Fitness Equipment, designed for those with limited mobility or who require assistance.
Location
Consider what your site may already offer. A pocket park located near a multifamily property may get more use from an Air Walk Station or Stepper Bike Station then a site that already offers an extensive trail system.
Durability
Outdoor exercise equipment should be made with quality materials and designs that allow your equipment to work properly year after year. Look for equipment that's sturdy enough to support fitness enthusiasts of all shapes and sizes.
Attractiveness
No one will exercise unless it's fun. Look for innovative, attractively designed outdoor fitness equipment that's aesthetically appealing to encourage more people to get fit.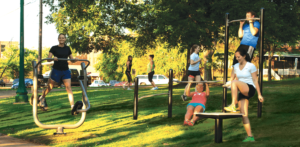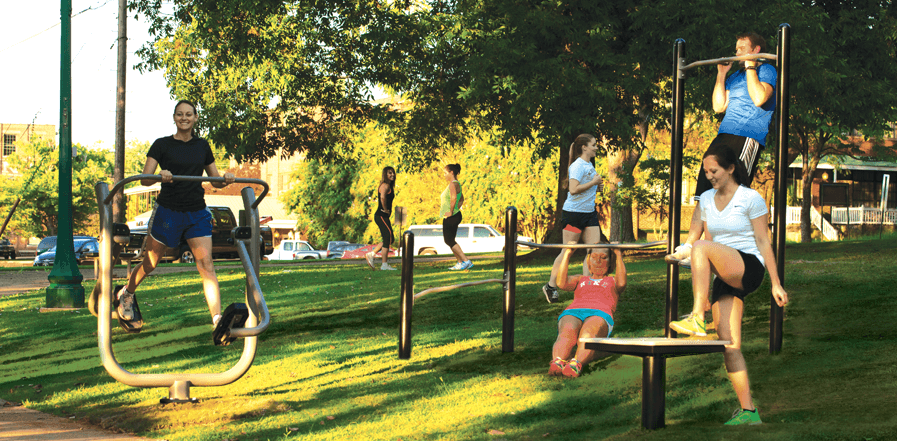 Contact Us Today To Learn More About Our Line of Outdoor Fitness Equipment
If you need help, contact Adventure Playground Systems for friendly, professional support. We are a leading supplier of outdoor fitness equipment in the United States — our outdoor fitness spaces can be found all over the state of Texas and across the nation. We work with our design and manufacturing teams to ensure each piece of equipment we offer is quality tested, durable, and meets all safety standards.
With more than 20 years of experience in the parks and recreation industry, we can help you customize a fitness area that suits the needs of your community. To learn more or start creating your ideal fitness space, speak with one of our Adventure Play Experts. Fill out our online contact form, or give us a call at 1.888.935.2112.