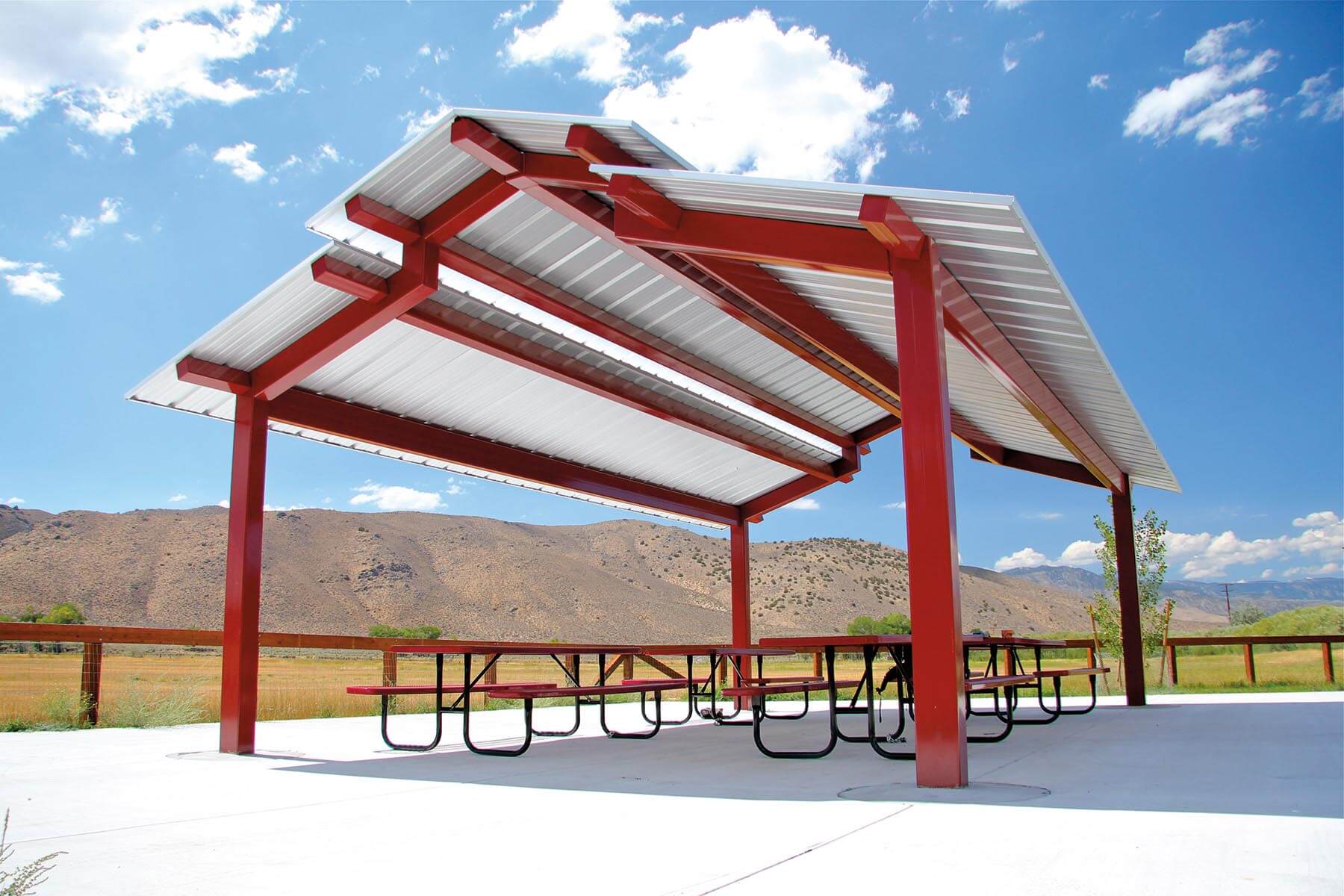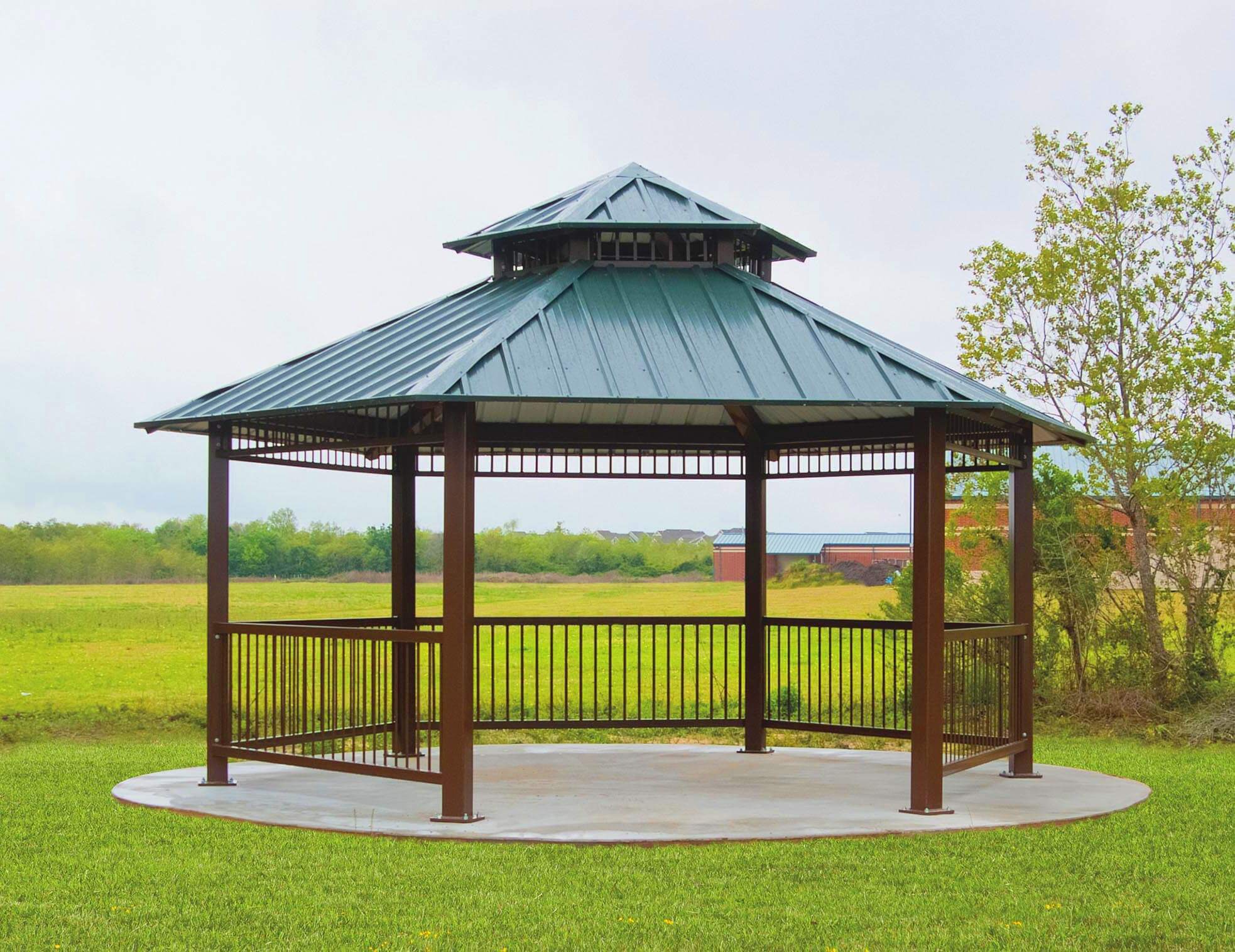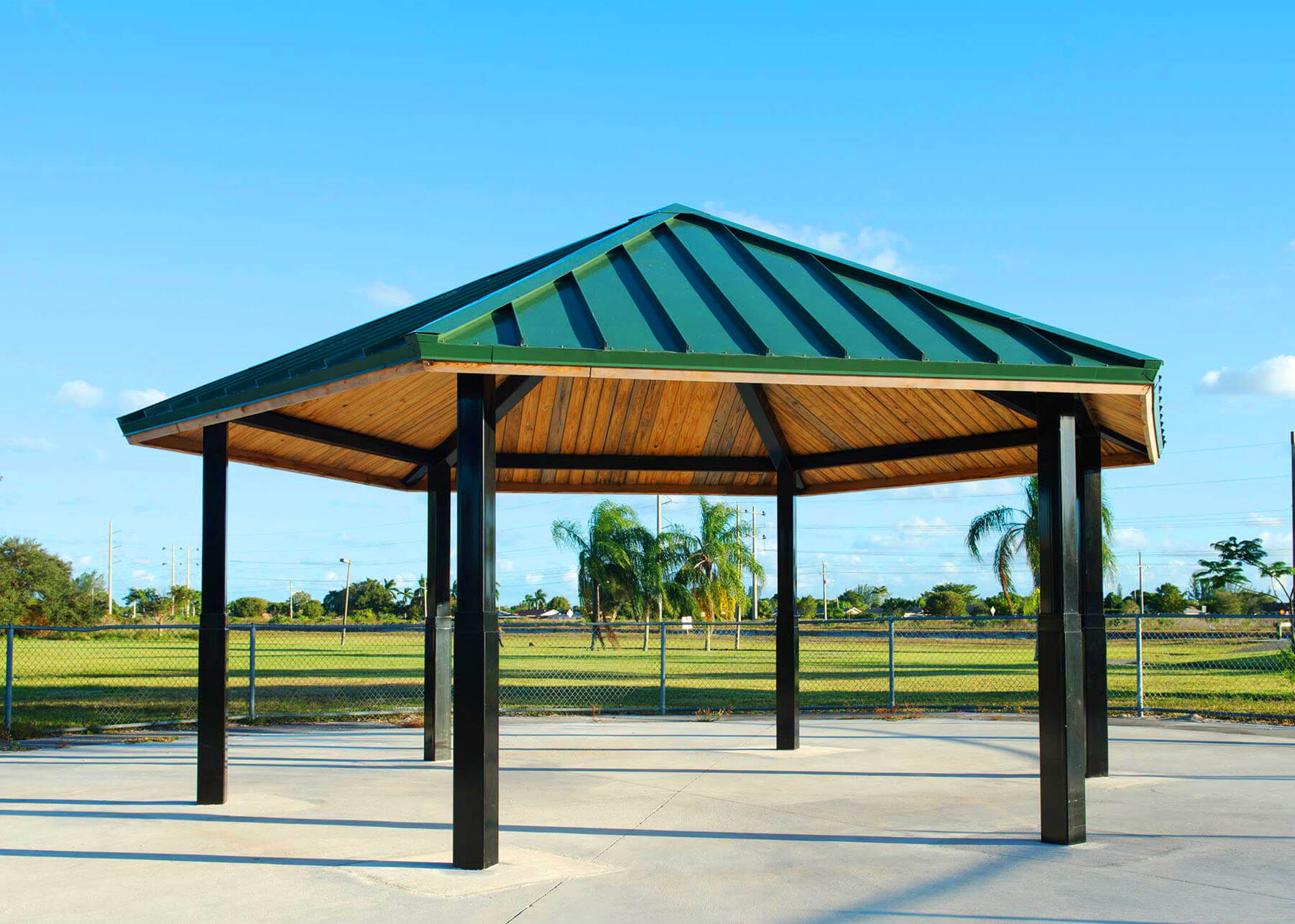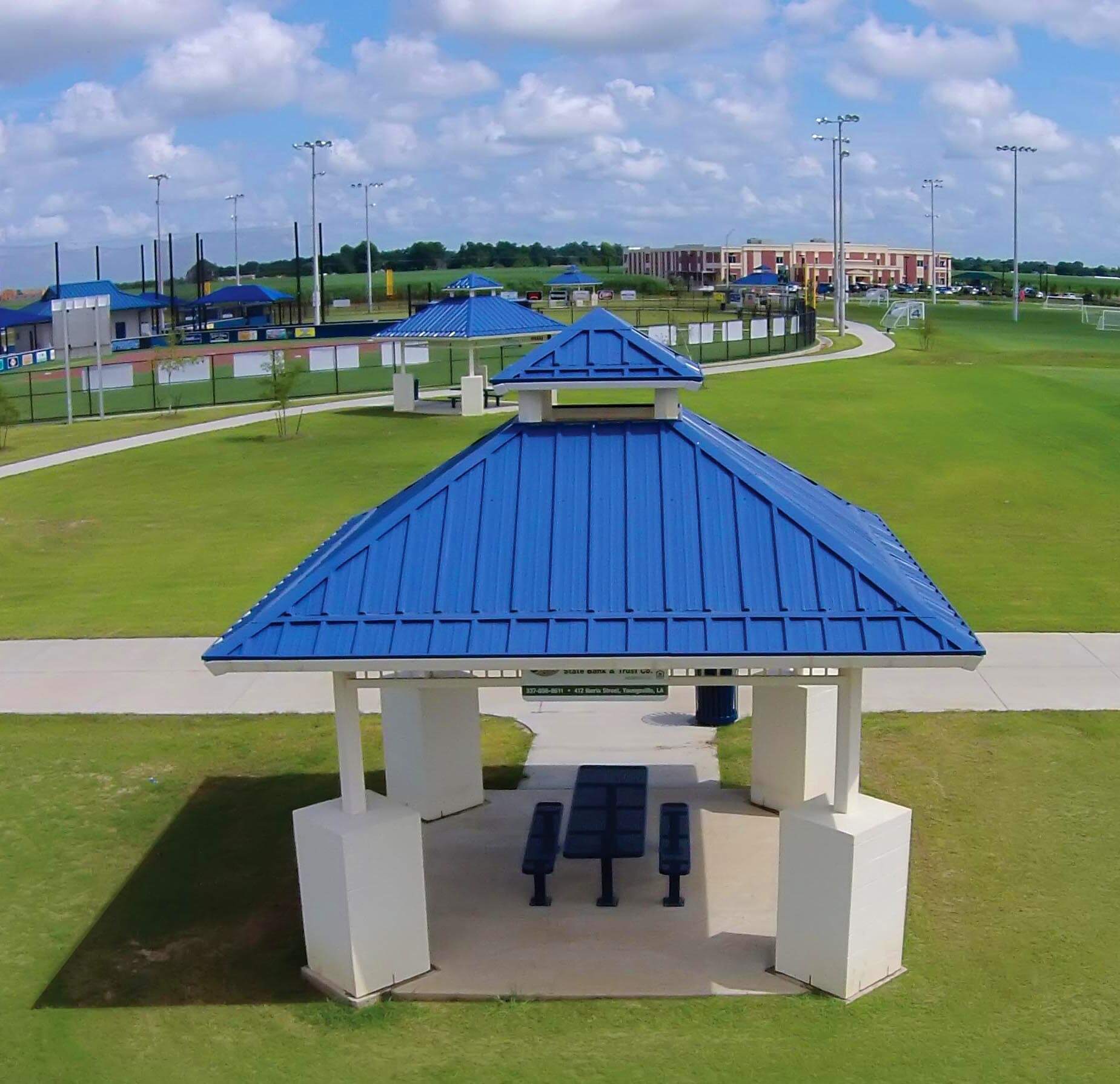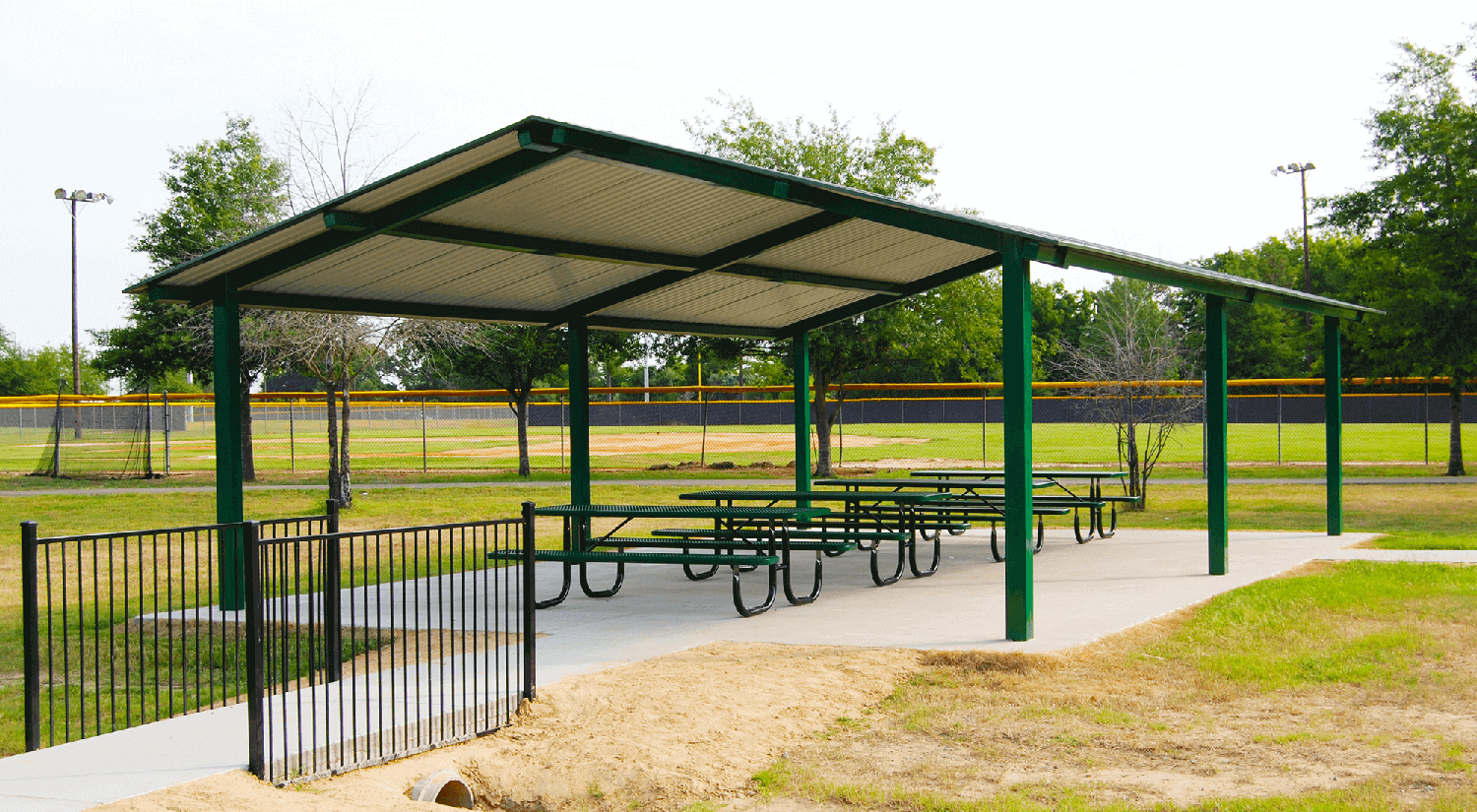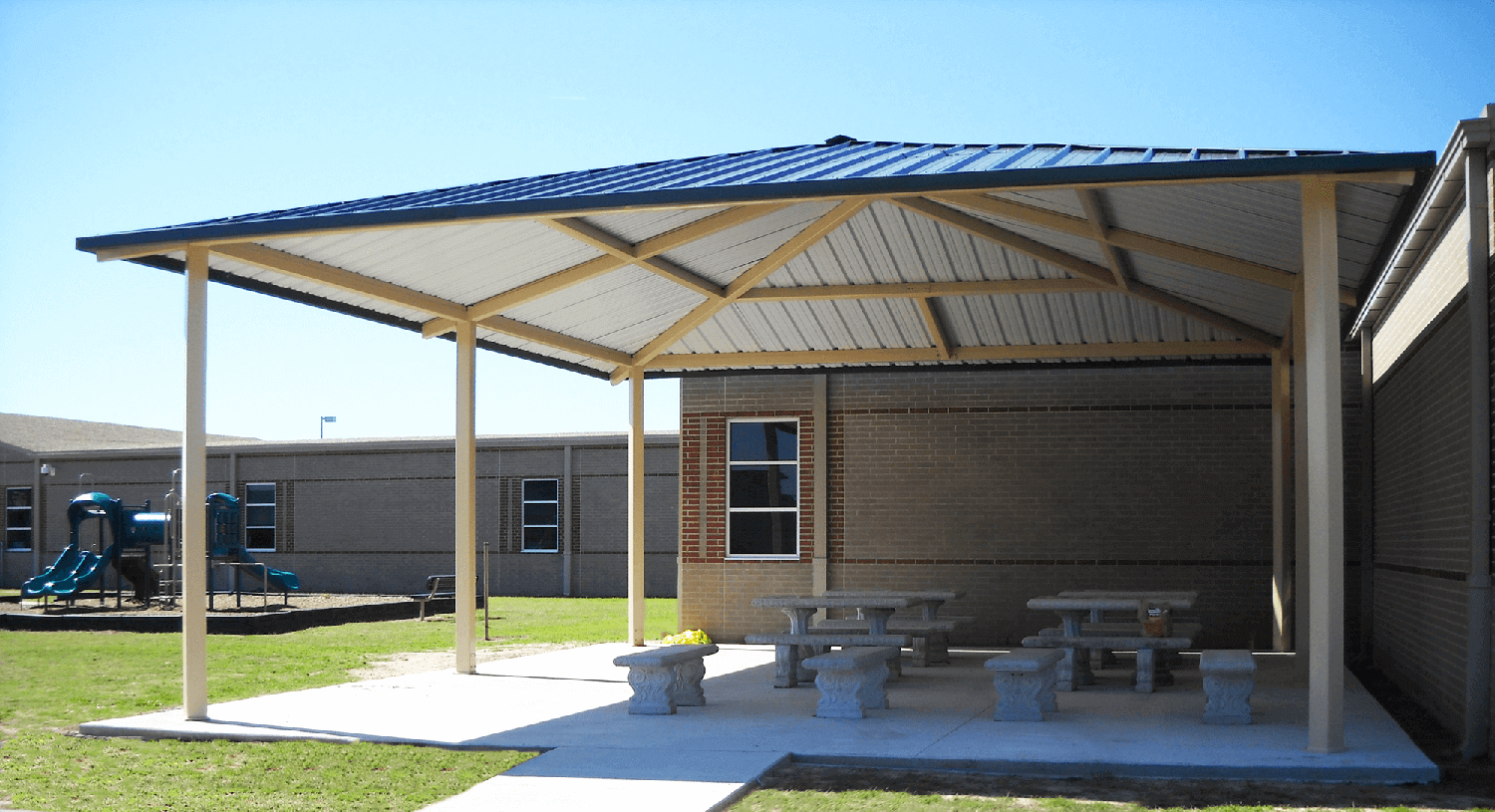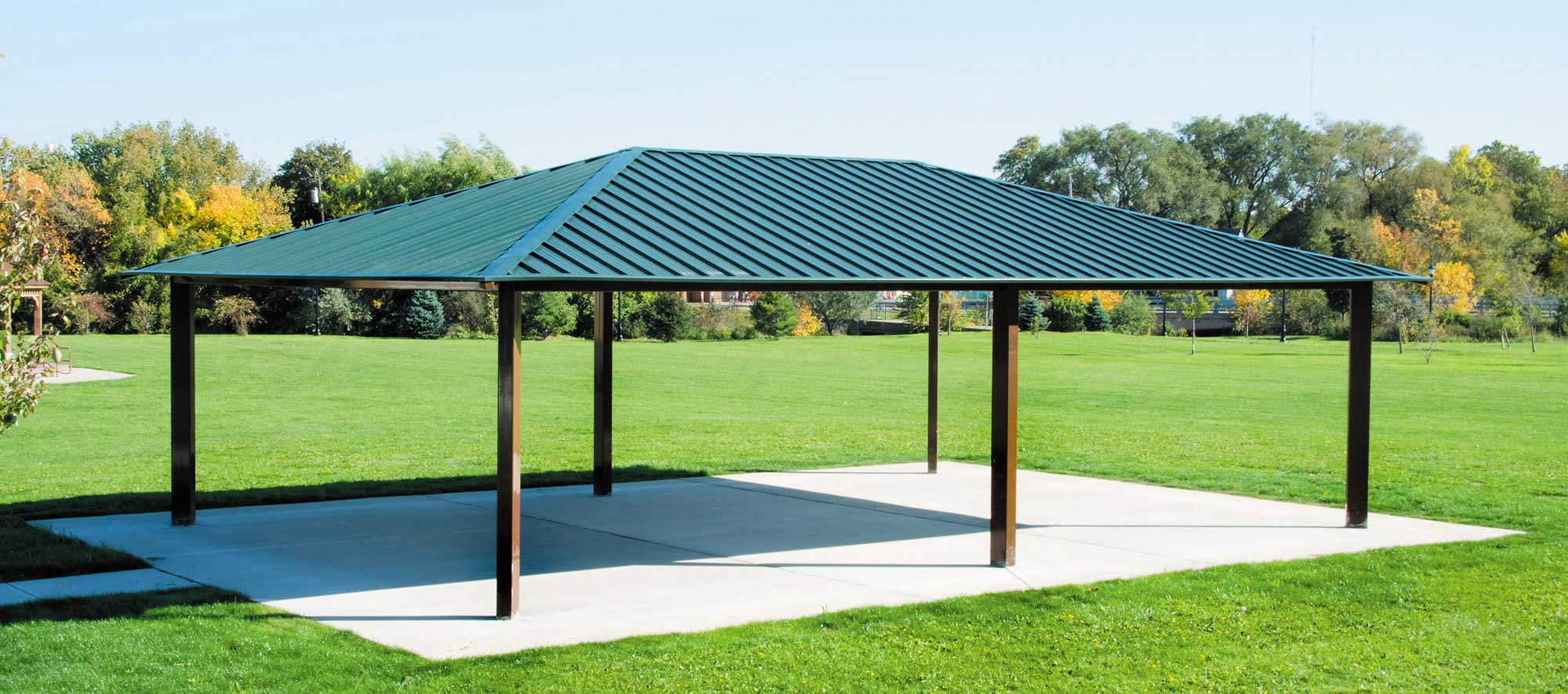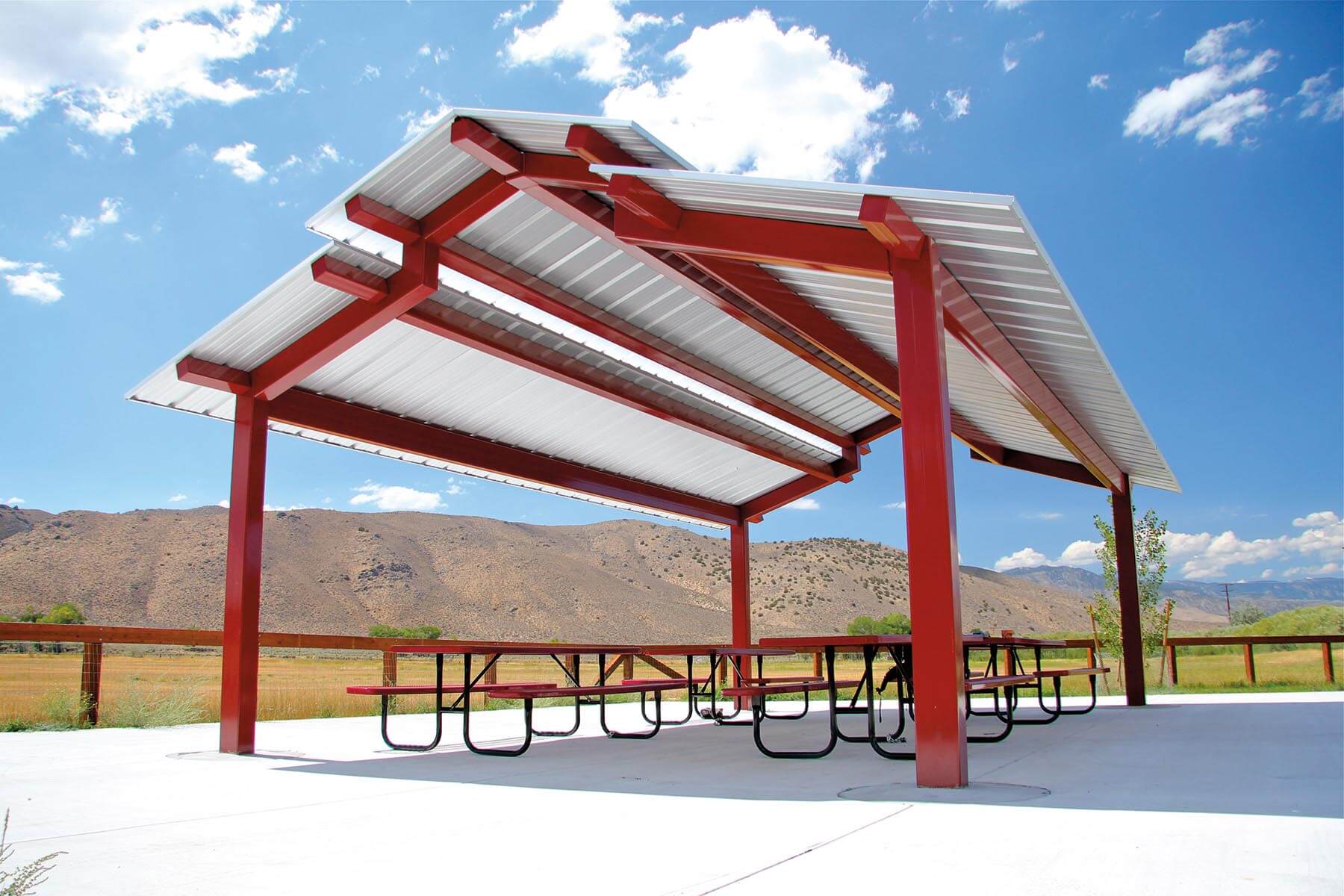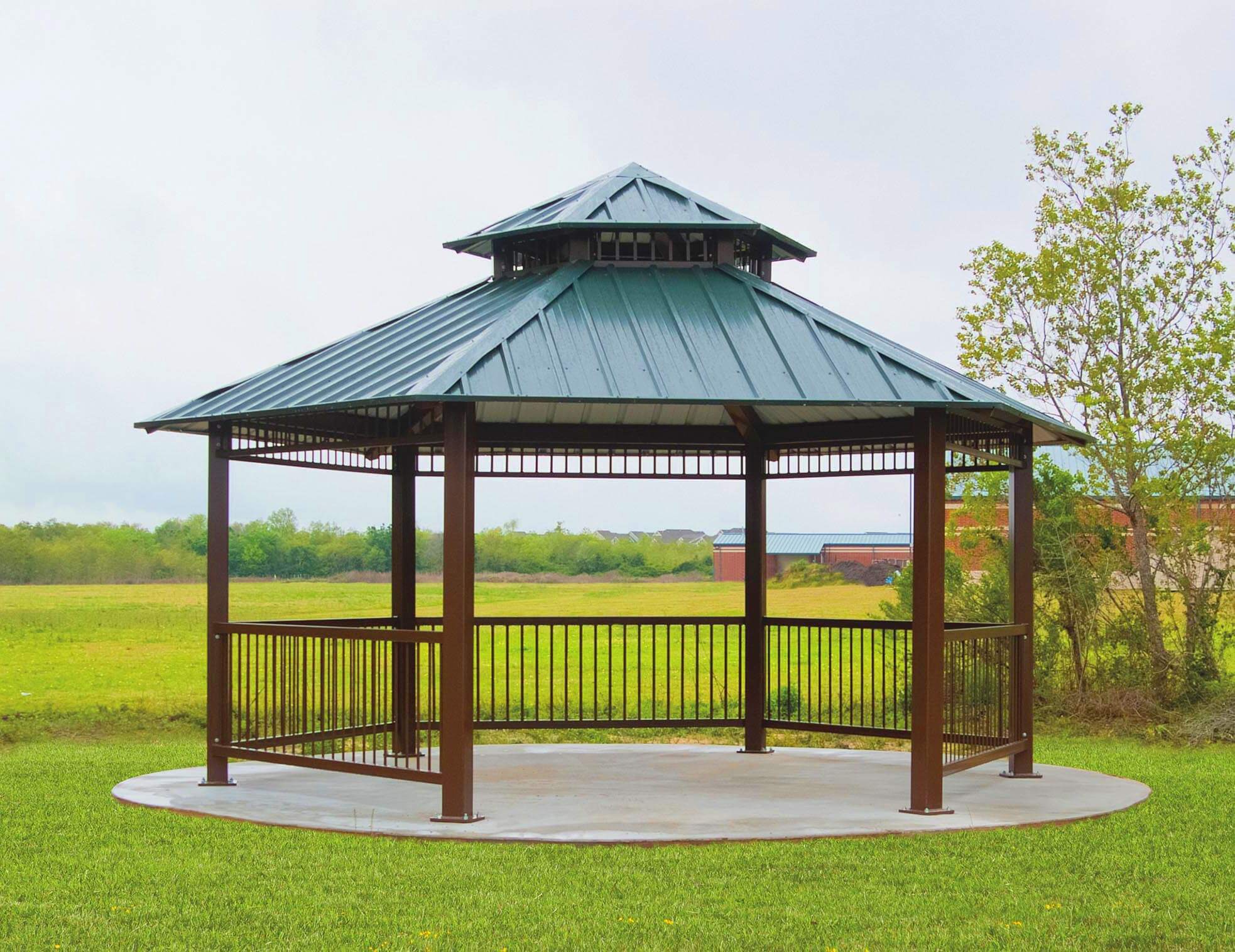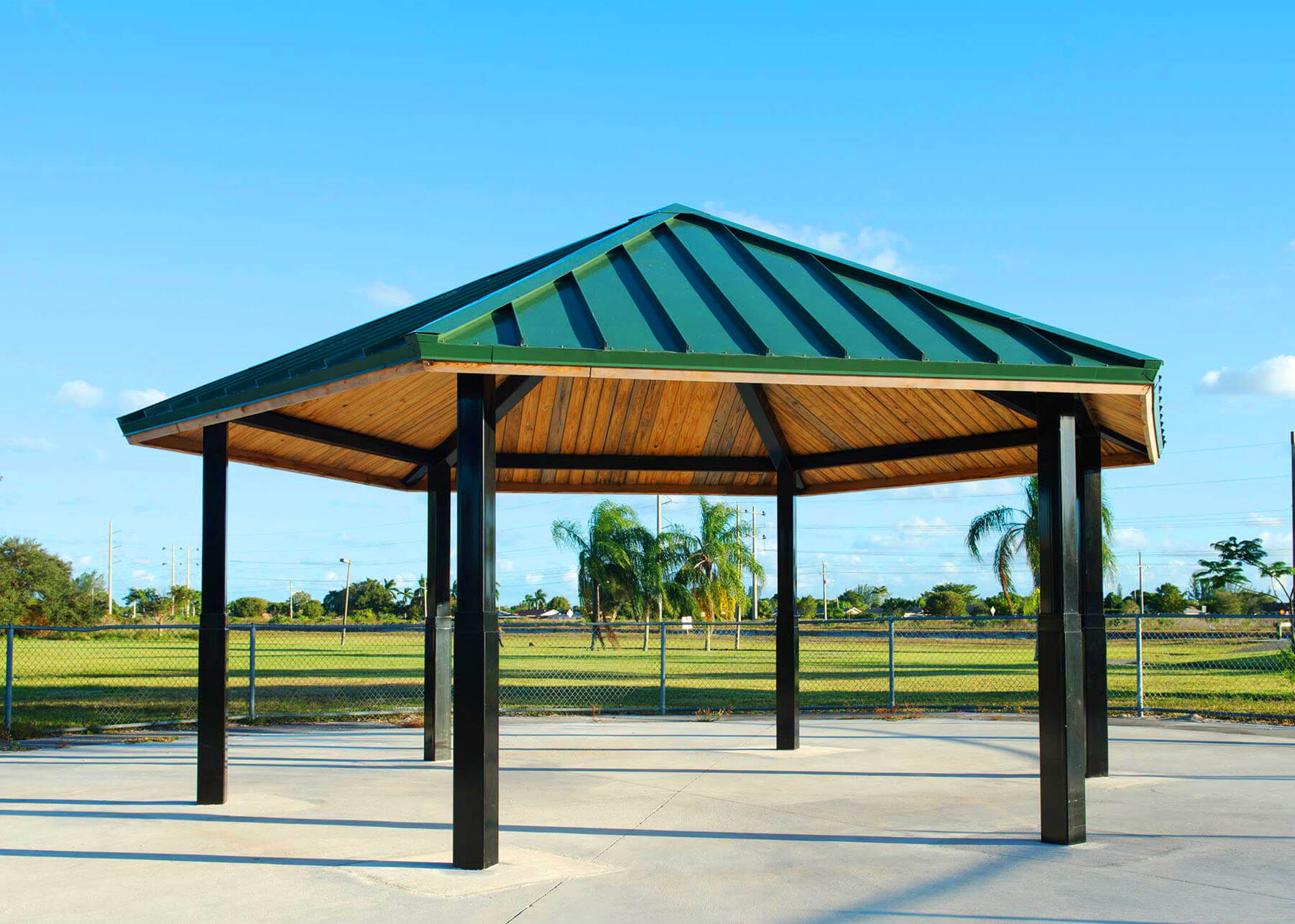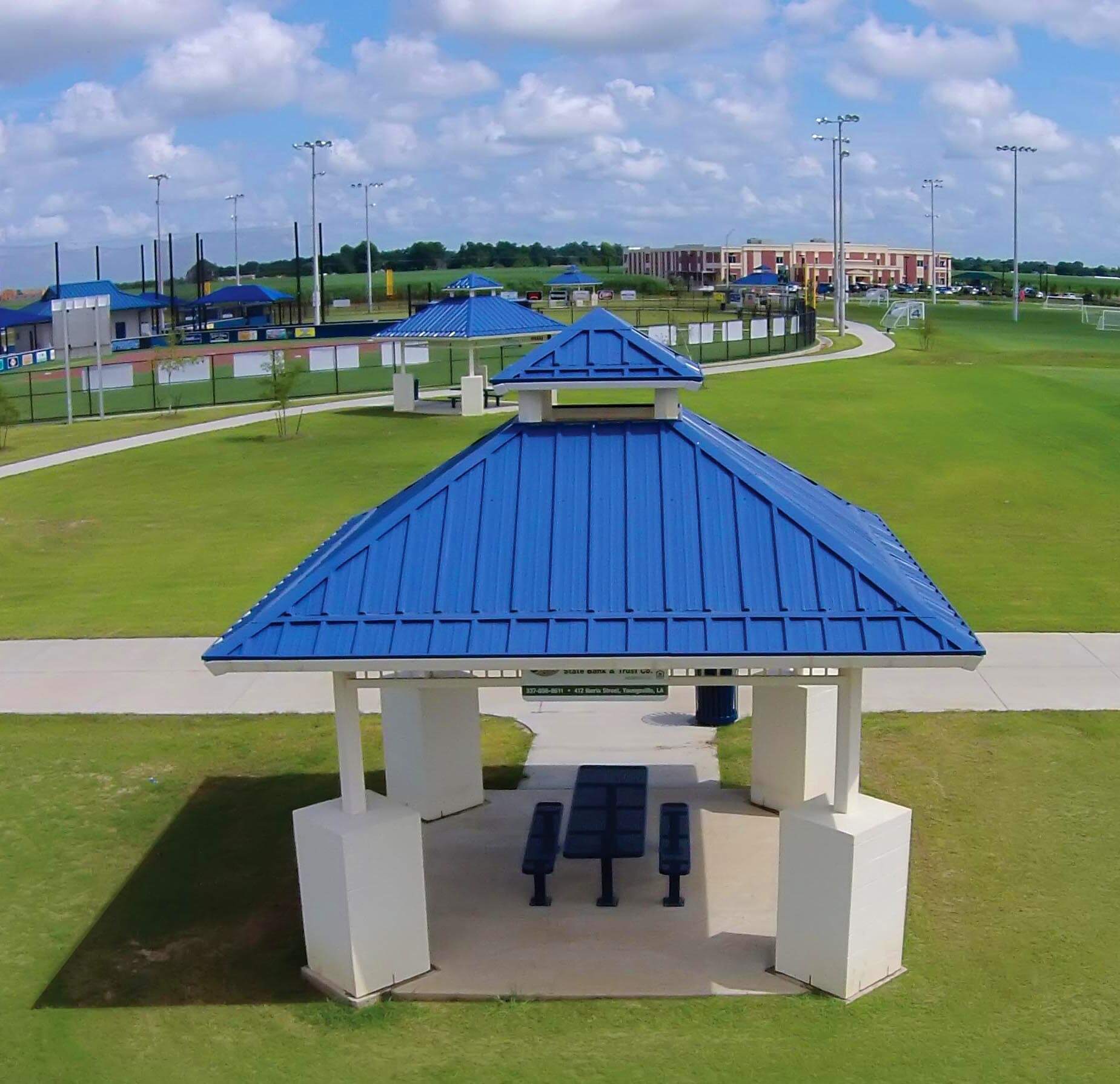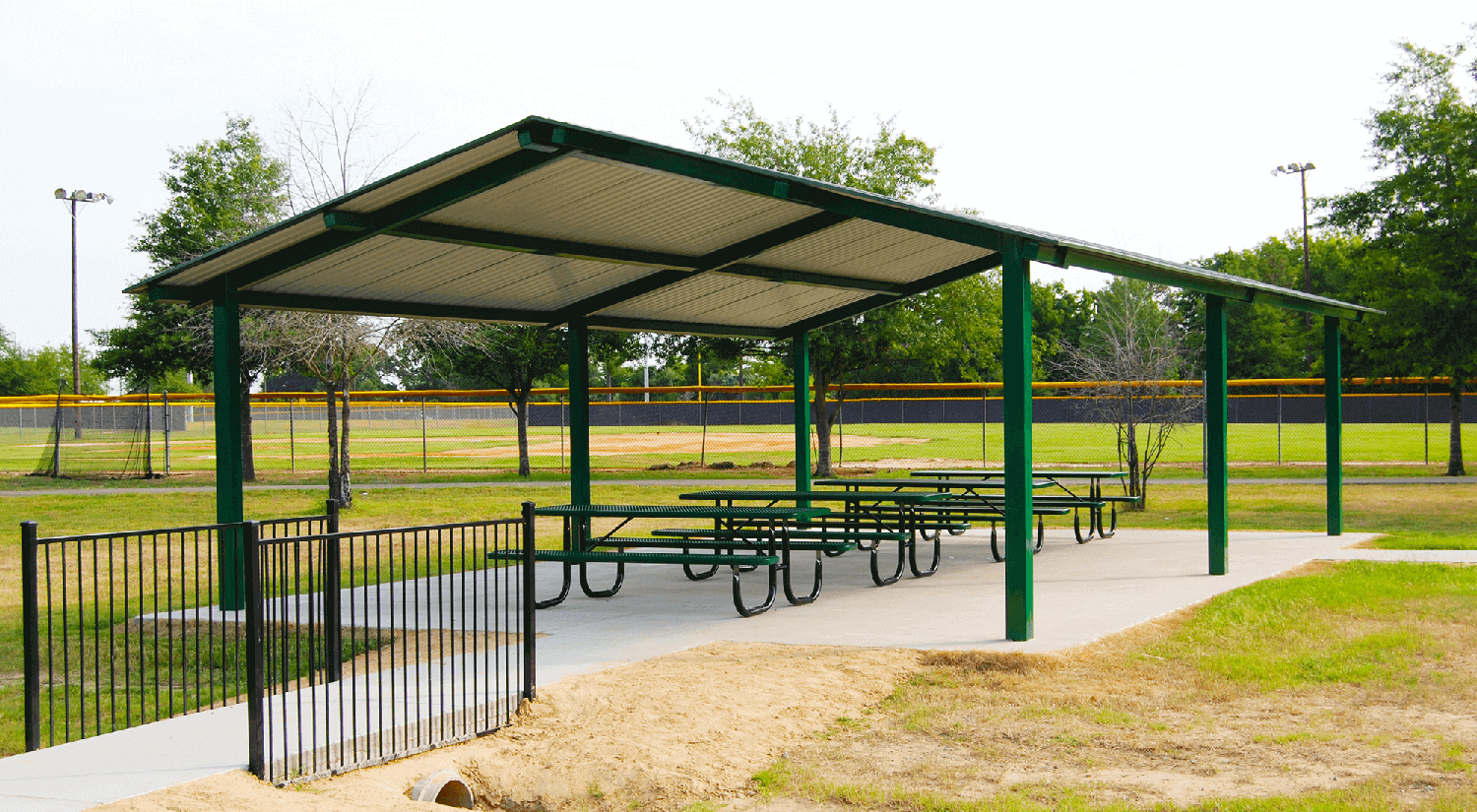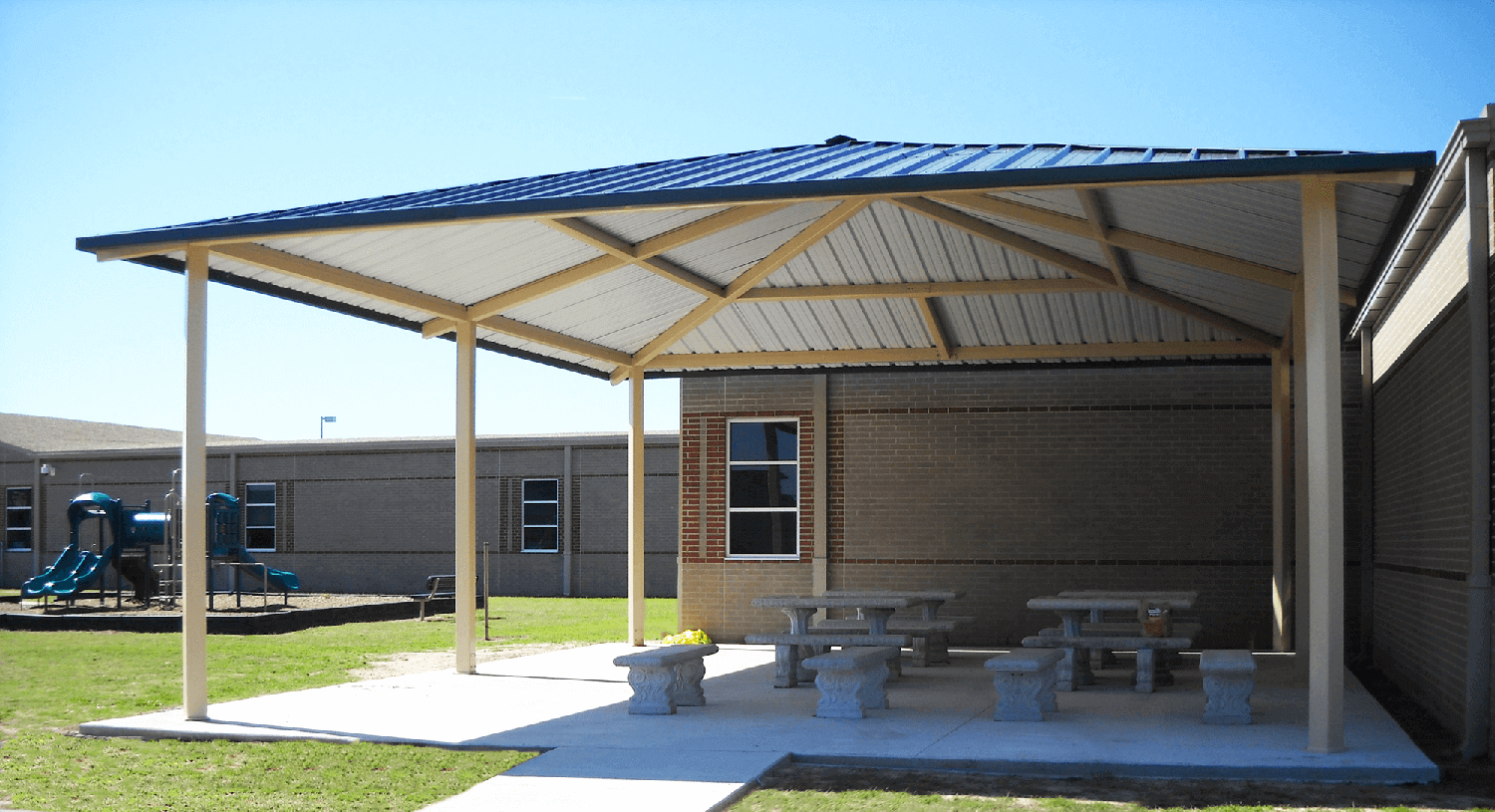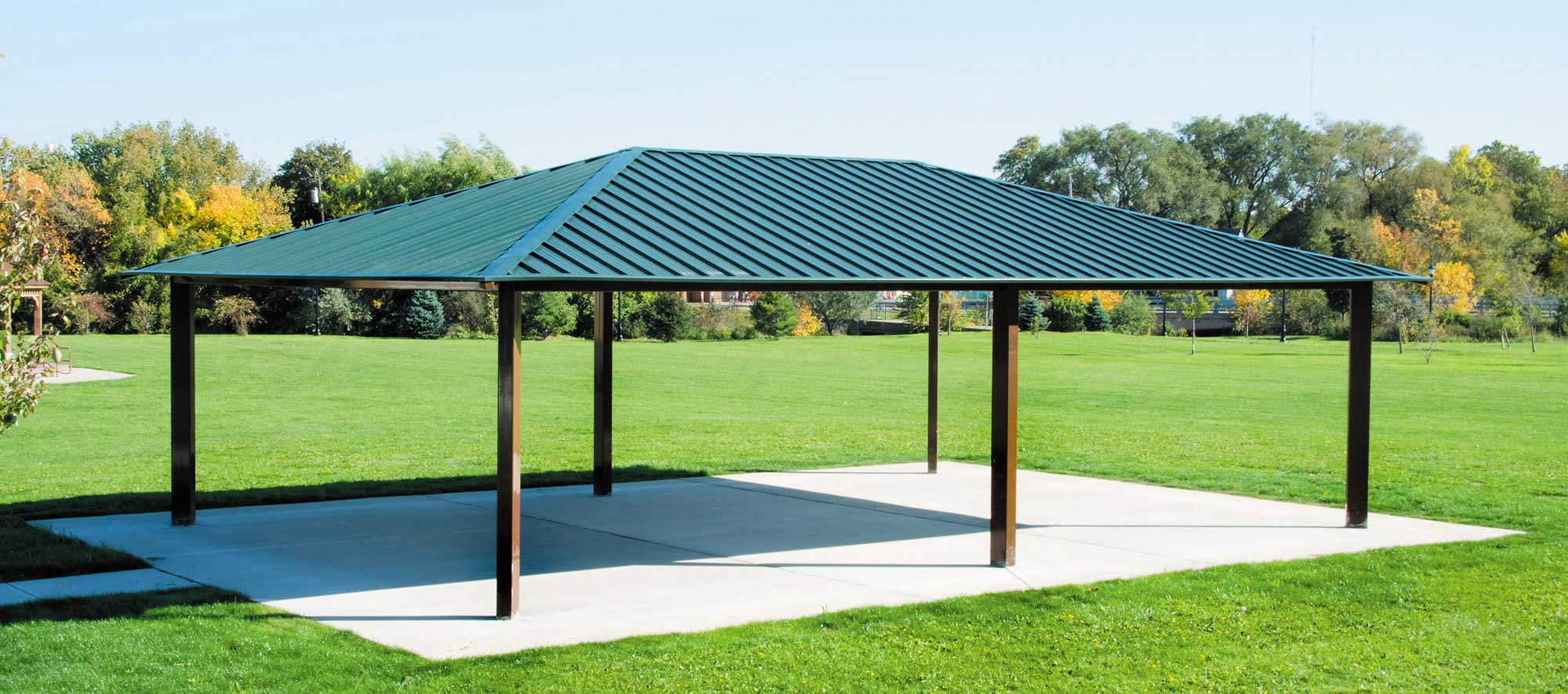 Metal Shade Shelters
At Adventure Playground Systems we offer a full spectrum of Metal Shelters that create community spaces while helping protect patrons from many of nature's elements. Outdoor shelters add more than shade to parks and other spaces — in fact, the right outdoor shelter design can create significant aesthetic value for a site, moving it from an open area into a more usable, functional, and attractive recreational space! Classic construction meets modern design we manufacture using only the highest quality materials so our shelters are built to last.
With over 20 years of experience, we ensure our designs provide aesthetically pleasing options to extend the life of your equipment while providing superior protection from the sun's harmful UV rays. Our large product line includes large and mini-shelters, kiosks, pergolas, and gazebos, available in various sizes and styles. At schools, parks, and religious organizations, use a gable or hip end design to host picnics, dining areas, special events, or as an extension to the classroom. Landscape architects, team up with us to create the architectural icon for your projects your clients expect. Whatever your location, our outdoor pavilions and shelters provide sun and weather protection while also beautifying your space.
We offer both standard shapes and custom designed metal shelters in a variety of color options for the frame powder coating and metal roofing color panels. We are committed to providing the perfect metal shade covers for playgrounds, parks, daycares, or multi-family properties. What's more, because we can customize each steel shelter design to you, it's easier than ever to create the outdoor shelter that's specifically suited to your style, tastes, and needs.