SAFETY STANDARDS
As a leading manufacturer in the commercial playground industry we are experts when it comes to fun. While we may love to play, we are also serious about playground safety. Our team members are passionate about creating fun and exciting play products while maintaining that quality, compliance and safety will always be our highest priorities. Serving Texas and beyond for more than 20 years our commercial-grade playgrounds are known for their superior quality, durability and innovation.
The manufacturing process for our products is overseen by our CPSI-certified team members to ensure all of our equipment meets or exceeds standards created by the CPSC (Consumer Product Safety Commission), ADA (American with Disabilities Act) and ASTM (American Society for Testing and Materials). Our team of Adventure Play Experts take pride in our commitment to safety and it is a priority from the initial sales consultation and playground design into manufacturing and final installation. At Adventure Playground Systems we provide safe, exciting play environments for children of all ages and abilities to grow and nurture their natural sense of adventure through play.
We take safety seriously and it shows in every playground we help create.
INTERNATIONAL PLAY EQUIPMENT MANUFACTURERS ASSOCIATION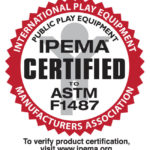 In the interest of playground safety, the International Play Equipment Manufacturers Association (IPEMA) provides a Third Party Certification Service whereby a designated independent laboratory, TÜV SÜD America Inc., (TÜV), validates an equipment manufacturer's certification of conformance to ASTM F1487, Standard Consumer Safety Performance Specification for Playground Equipment for Public Use, except sections 7.1.1, 10, 12.6.1, 13.2, and 13.3; to CAN/CSA Z614, Children's Playspaces and Equipment, except clauses 9.8, 10 & 11; or both. The use of the corresponding logo in Adventure Playground Systems' catalog signifies that Adventure has received written validation from the independent laboratory that the product(s) associated with the use of the logo conforms to the requirements of the indicated standard. Check the IPEMA website (www.ipema.org) to confirm product validation.
AMERICAN SOCIETY FOR TESTING AND MATERIALS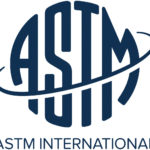 ASTM is an independent developer of technical standards utilized in testing a wide range of products. ASTM developed F1487-17 which covers consumer safety performance specifications and provides safety and performance standards for various types of public playground equipment. All of our products meet or exceed the safety standards set forth
by this organization. For more information visit- https://www.astm.org/
U.S. CONSUMER PRODUCT SAFETY COMMISSION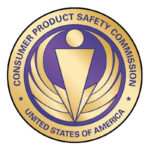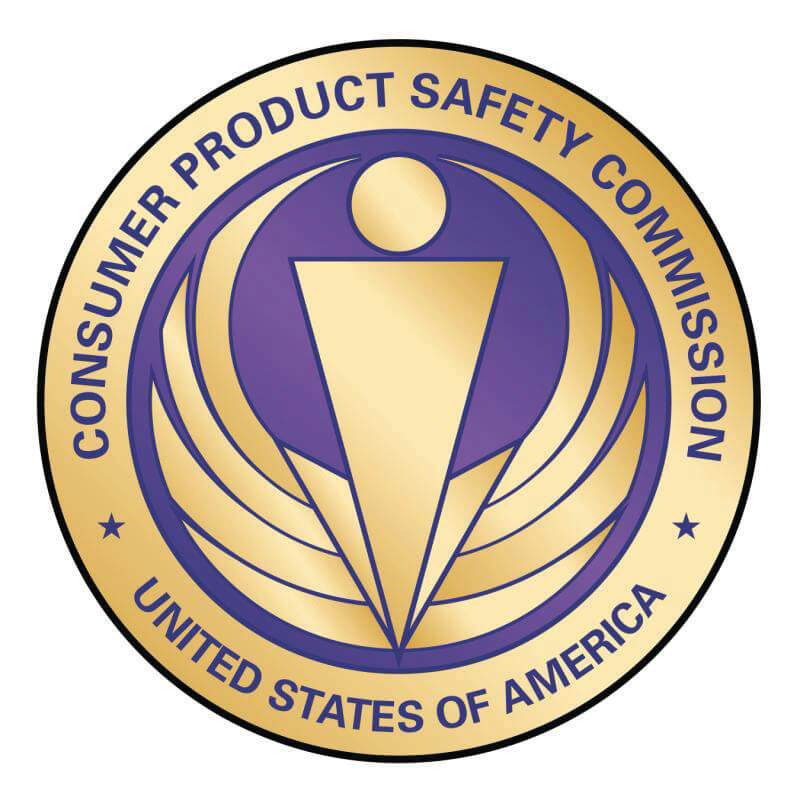 The U.S. Consumer Product Safety Commission (CPSC) has created guidelines for both public playground and home playground equipment. CPSC Public Playground Safety Handbook presents safety information for public playground equipment in the form of guidelines. The guidelines were first published in 1981 with revisions in 1991, 1994, 1997, 2008, and 2010. All of our products meet or exceed the safety standards set forth by this organization. To find out more information visit the CPSC website at www.cpsc.gov or download the CPSC Public Playground Safety Handbook below.
Download: CPSC Public Playground Safety Handbook
UNITED STATES ACCESS BOARD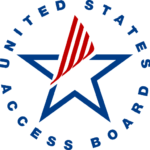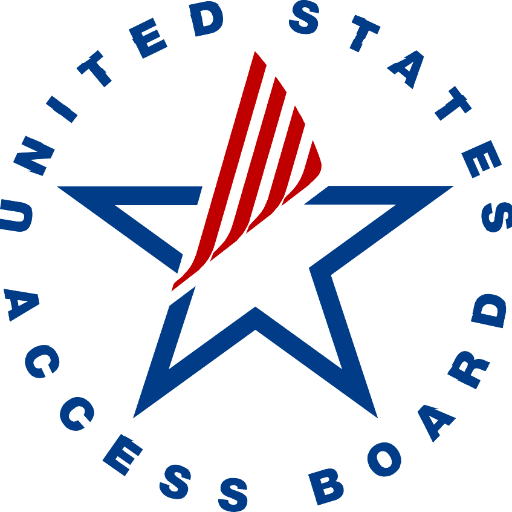 The U.S. Access Board is a federal agency that promotes equality for people with disabilities by leading accessible design and the development of accessibility guidelines and standards for the built environment, transportation, communication, medical diagnostic equipment and information technology. All of Adventure Playground Systems are ADA accessible and our Play Experts promote inclusive designs. For more information visit- https://www.access-board.gov/ or download the U.S. Access Board's guide to accessible play areas below.