Full Cantilever Shade Structure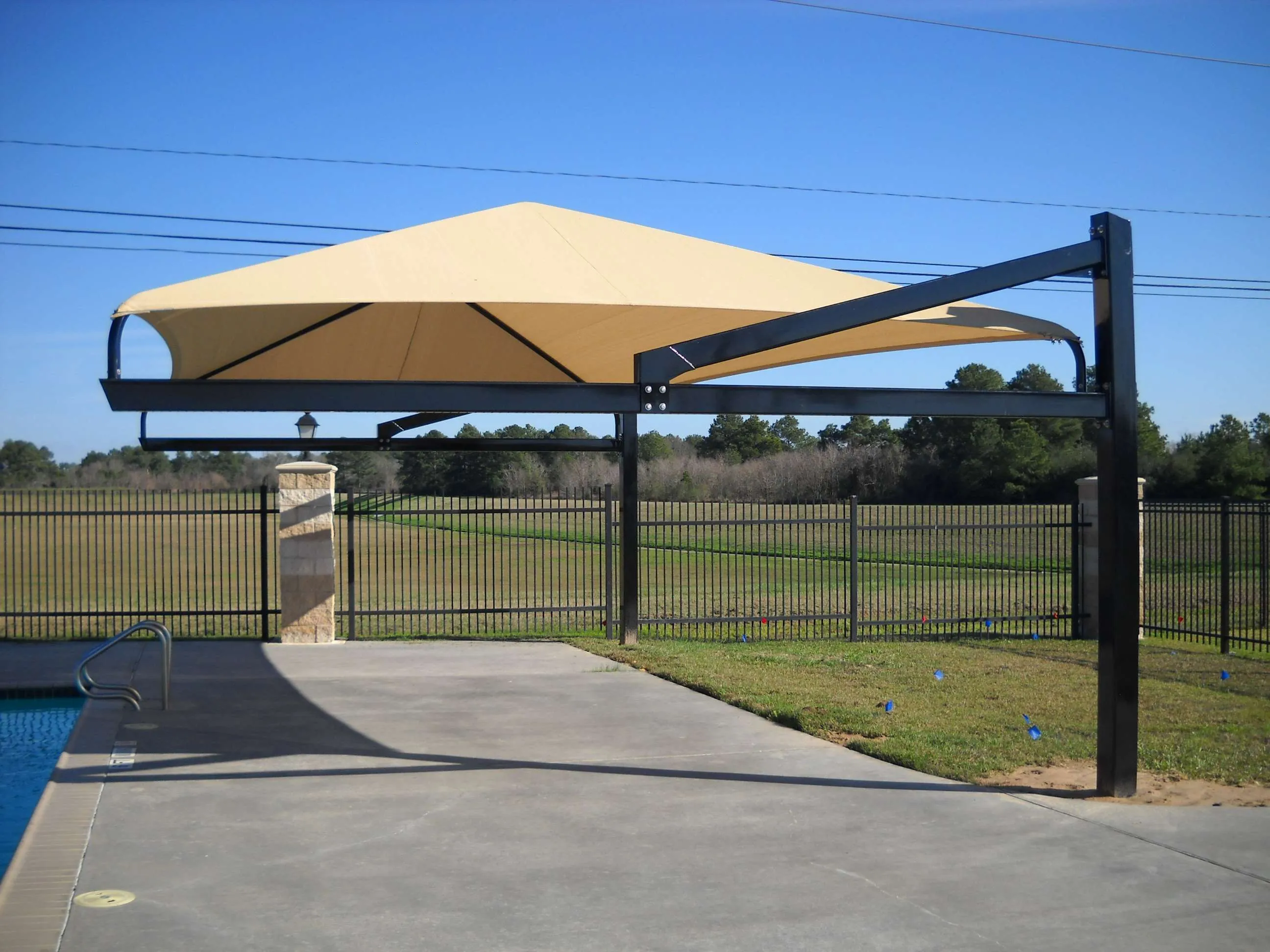 Specifications
Frame Color

Yellow, Blue, Orange, Fuschia, White, Brown, Burgundy, Teal Blue, Red, Sky Blue, Spring Green, Purple, Gray, Green, Tan, Black

Shade Fabric Color Options

Desert Sand, Yellow, Cayenne, Deep Ochre, Gun Metal, Steel Gray, Navy Blue, Turquoise, Aquatic Blue, Sky Blue, Rivergum Green, Brunswick Green, Black, Bottle Green, Purple, Silver, Sun Blaze, True Blue
Downloads:

Color Sheet

Warranty
Full Cantilever Shade Structure
Starting At $6,808.00
Add to Cart
Full Cantilever Shade Structures are great for places requiring shade but with a limited space for columns or posts. A cantilever post is used to provide support using horizontal arms, opposed to additional vertical posts. This clean design utilizes two upright structural posts. Less posts are needed to mount the frame while still providing an enormous amount of shade. Length and width purchasing dimensions reflect shade fabric size. Structural footprint is 1' larger in each direction due to the nature of cantilever design. With eave heights ranging from 8' to 16' high, this structure is available with a Surface or in-ground Mount.
See what our happy customers are saying:
"We couldn't be happier with the products we received! Most importantly the one on one service from Daria was nothing less than outstanding!"
- Dani
See More
Applications
Automotive Facilities
Walkways
Pools
Bleachers
Sign up for our
newsletter!
Contact Us