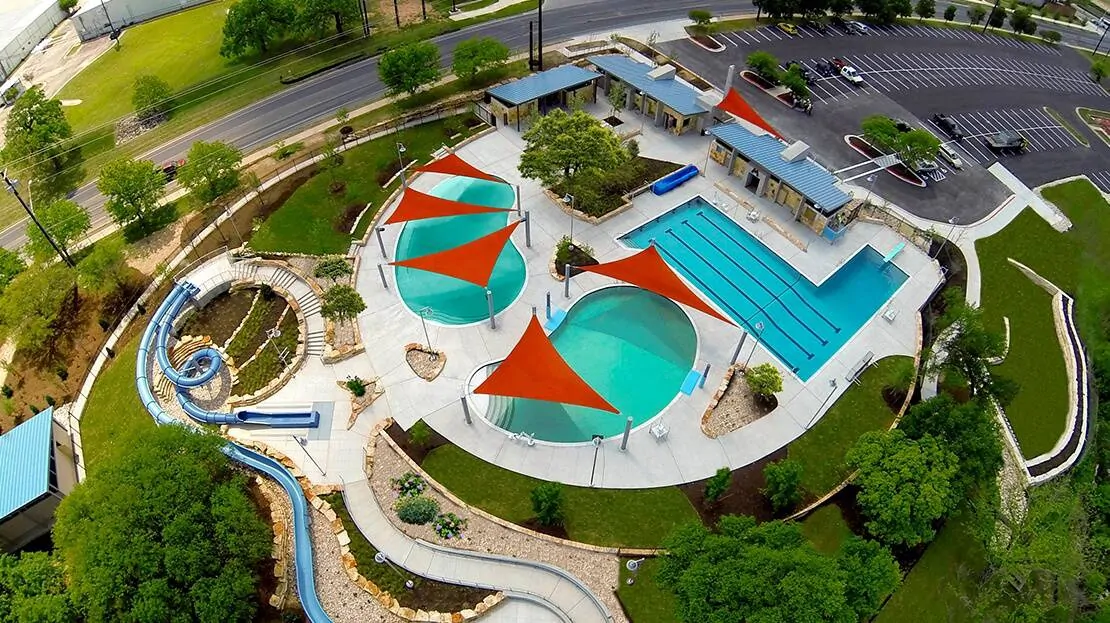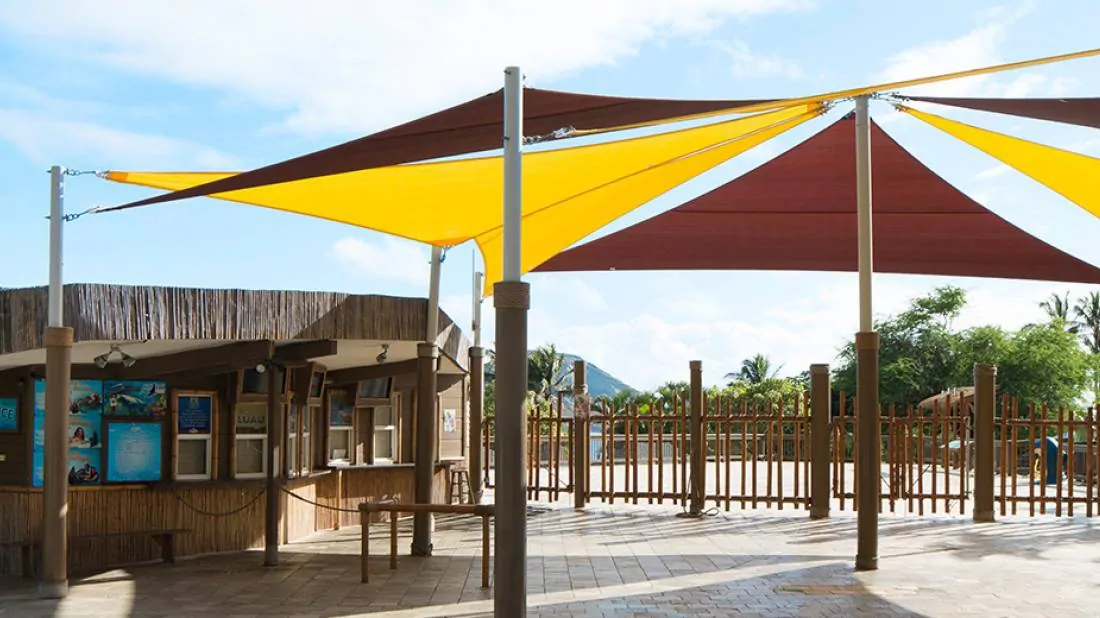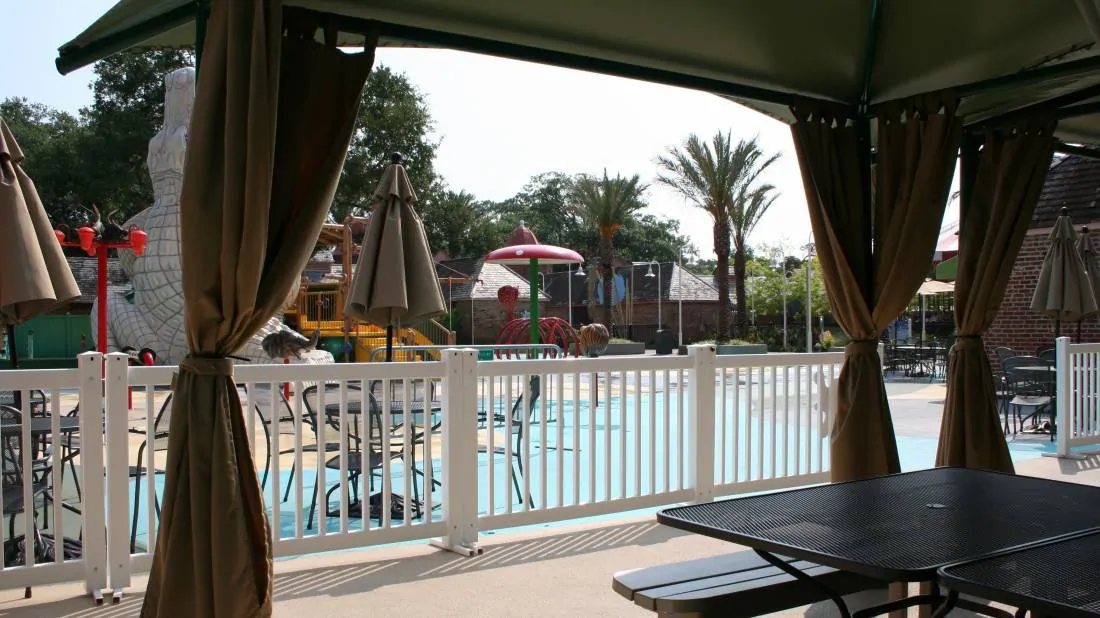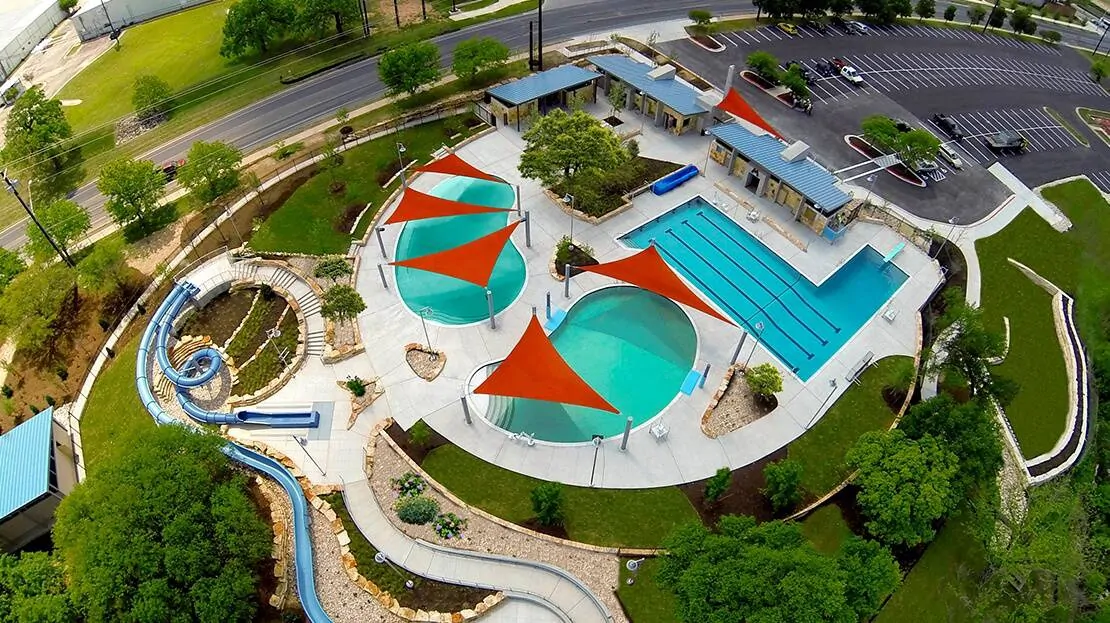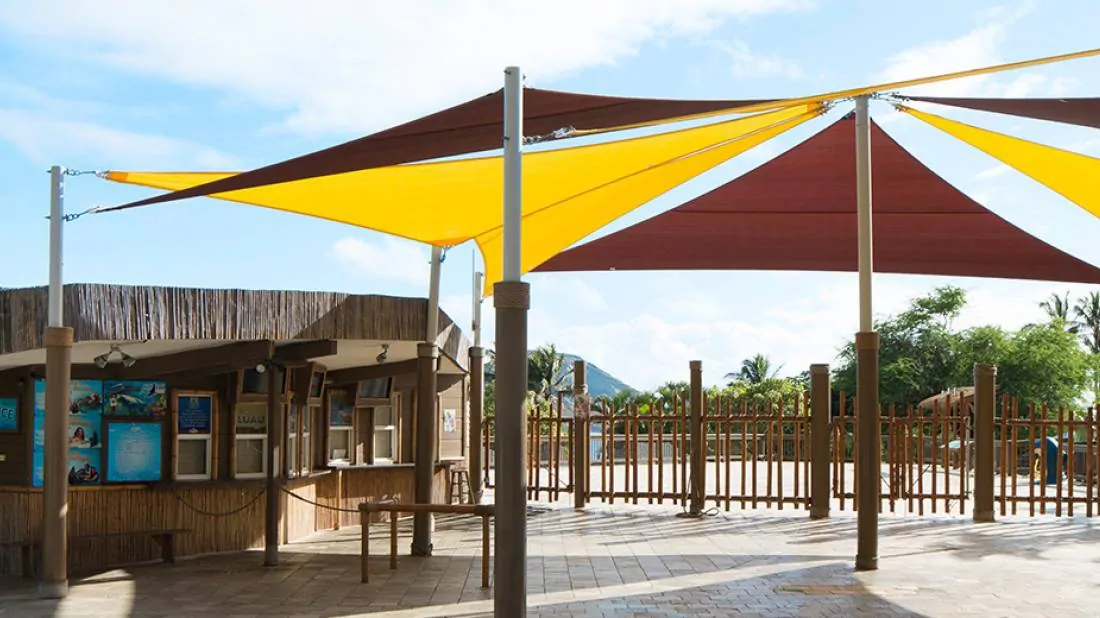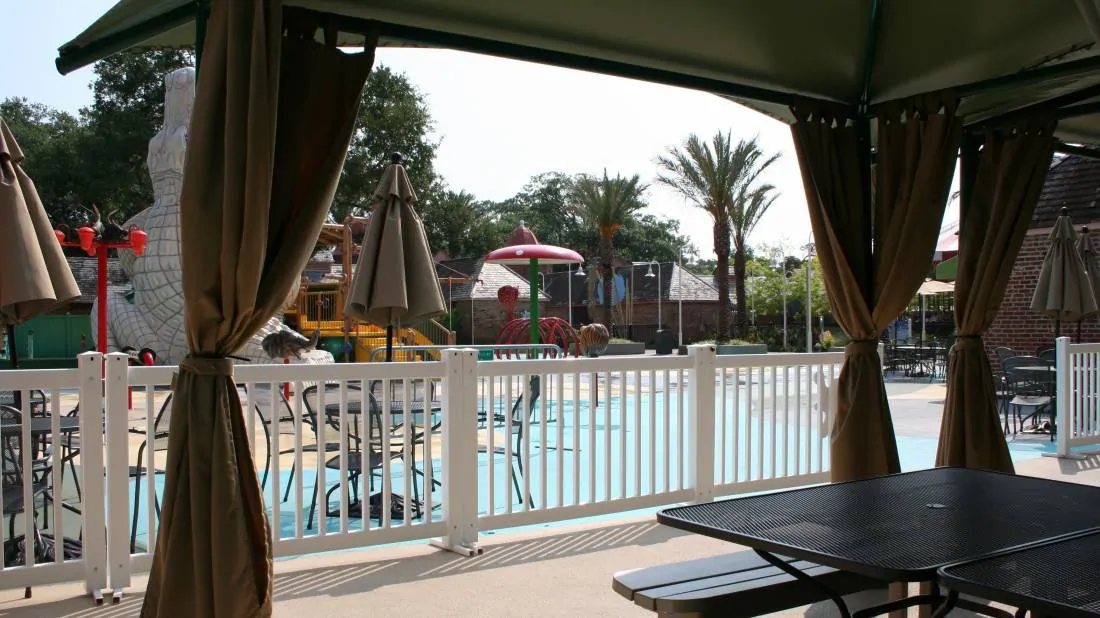 Adventure Shade offers high-quality amusement park shade canopies to accommodate a wide variety of outdoor recreation venues. With a large selection of color options for the powder-coated frame and fabric canopies, we can even customize your sun shelter to perfectly accent the existing surroundings of your amusement park or facility. 
Why Adding Shaded Spots to Your Amusement Park is a Good Idea
Adding durable and attractive amusement park shade structures to your outdoor recreation facility will offer your guests a wide range of benefits and ensure they remain loyal customers for many years to come. An Adventure Shade structure is a necessity in today's climate to protect your employees and customers from mother nature's harshest elements. Our commercial shade structures and sun shelters block up to 98 percent of the sun's harmful UV rays and allow for a temperature drop difference up to 20 degrees. With custom and standardized shade designs such as cantilever umbrellas available you can enhance guest experience providing coverage in dining areas, ride queues and more. In turn, your guests will seek out shaded areas that allow for less fatigue from being in the sun all day so they stay at your amusement park longer and increase the overall revenue of your establishment.
Popular Types of Amusement Park Shade Structures
At Adventure Shade we create shade structures that add protection, visual appeal and value to any outdoor recreation space. We offer a variety of shapes and sizes to meet any of your amusement park shade needs. Some of our most popular shade solutions are: 
Cantilever Shades – 

Cantilever designs are ideal for areas requiring shade but with limited space for columns or posts. They would be the perfect shade addition over guest waiting areas, concession stands, and ride lines.
Hip Roof Shades –

These shade structures are our most popular design option as they are both cost-effective and visually appealing while providing the highest amount of shade coverage. The custom possibilities are endless for hip roof shade structures, making them ideal shade solutions for playgrounds, outdoor seating, dining areas, and aquatic facilities.

  
Sail Shades –

Sail Shade Structures are our most unique and visually distinct design options available. Perfect for those looking to add shade protection and statement-making design aesthetic to their outdoor spaces. Sail Shades work well-providing shade for pools and aquatic playgrounds.

 

Umbrella Shades –

Umbrella shades they are both aesthetically simple and stylish. This design utilizes a single center-mounted structural post to support a commercial-grade shade net. They are the perfect shade option for outdoor dining areas, swimming pools, restaurants, or any other sunny site.
Adventure In The Shade With Adventure Playground Systems
At APS PLAY and Adventure Shade, we take pride in being a USA manufacturer that specializes in producing a wide range of quality parks and recreation products. Based in Houston, Texas, we have over 20 years of experience in the manufacturing of high-quality commercial shade structures for amusement parks and outdoor recreation facilities. We ensure our designs provide aesthetically pleasing options to extend the life of your equipment while providing superior protection from the sun's harmful UV rays. Our shade cloth fabrics are crafted from premium quality, UV-stabilized, high-density polyethylene, which delivers the ultimate combination of maximum sun protection, durability, and strength.
Contact Adventure Shade Today
Our friendly team of Adventure Play Experts is ready to help you select the perfect outdoor shade structures for your amusement park or entertainment venue! If you have additional questions or need help designing custom shade solutions, contact one of our Adventure Play Experts by calling 1-888-935-2112 or filling out our online form. We'll be with you every step of the way through your shades' design, creation, and installation, so your project will be streamlined and stress-free.