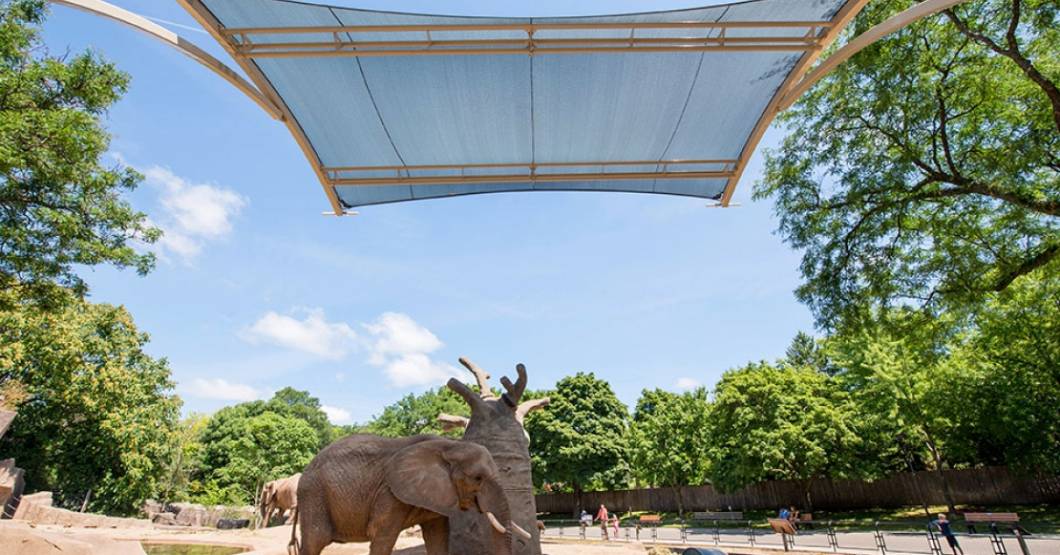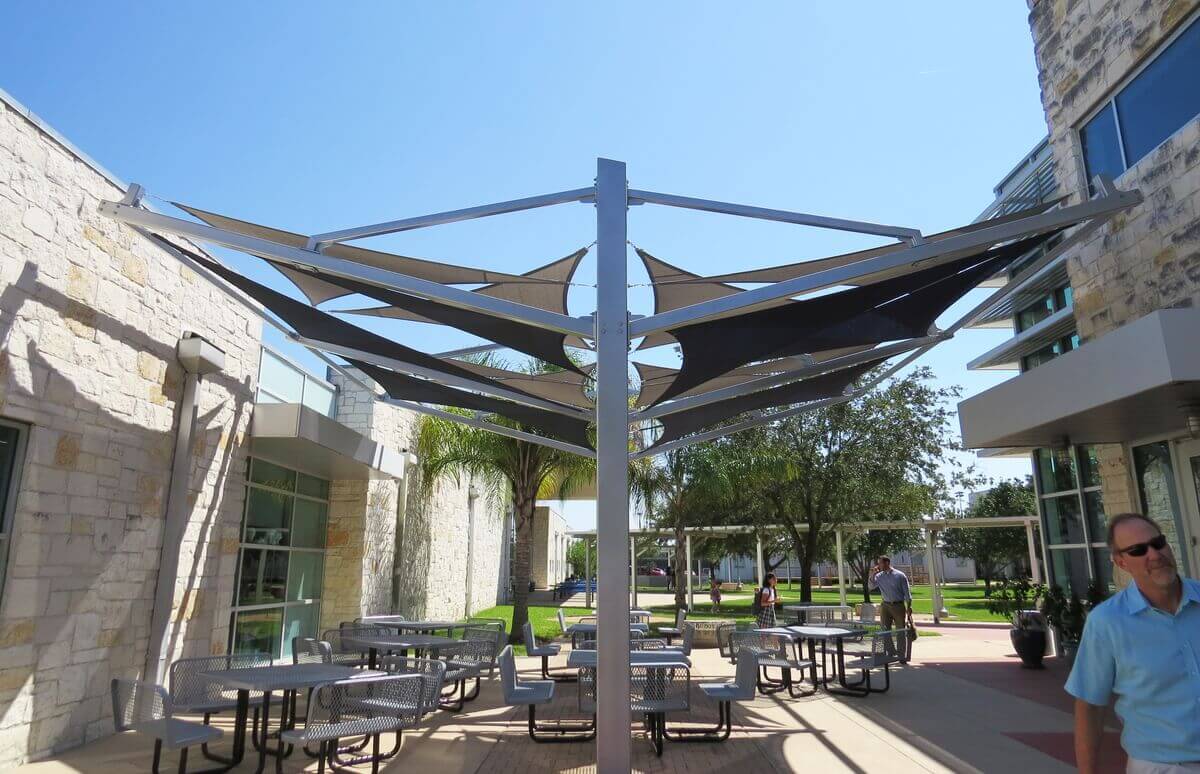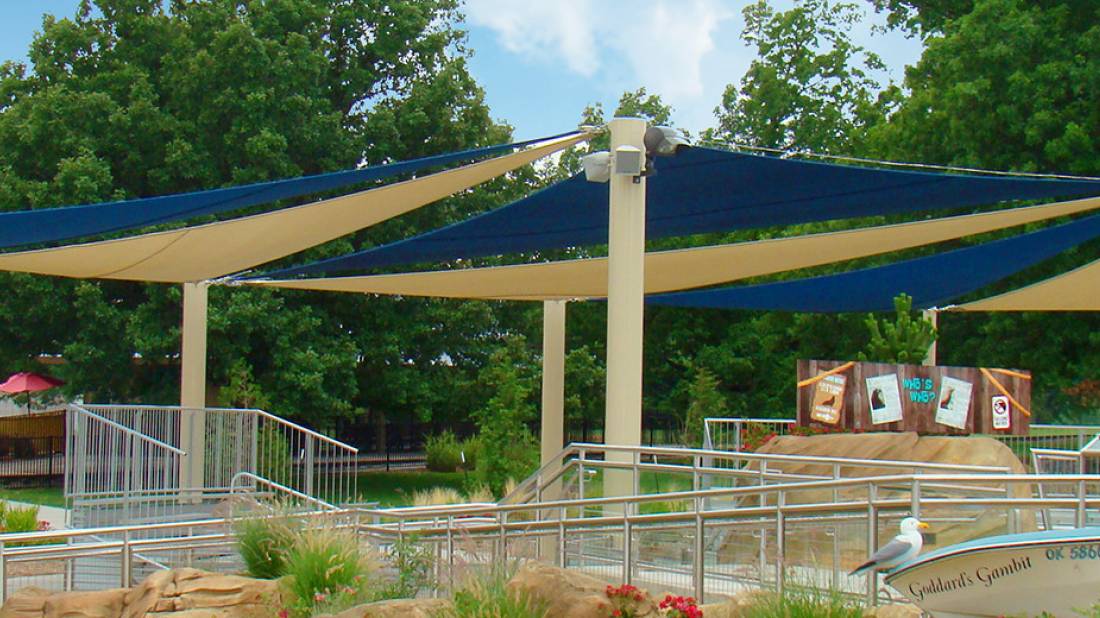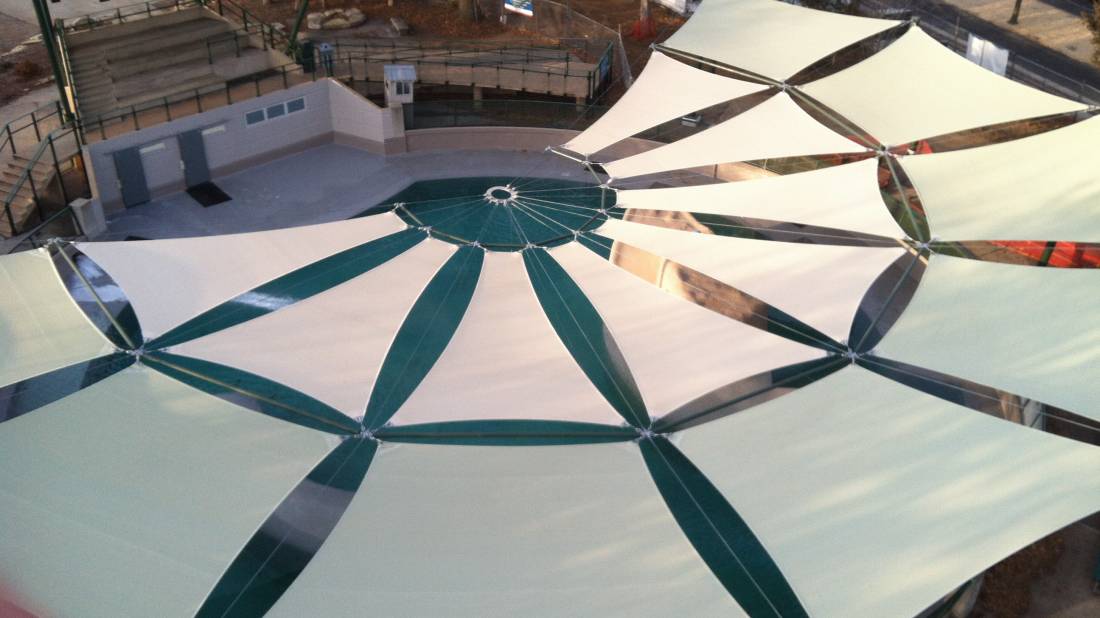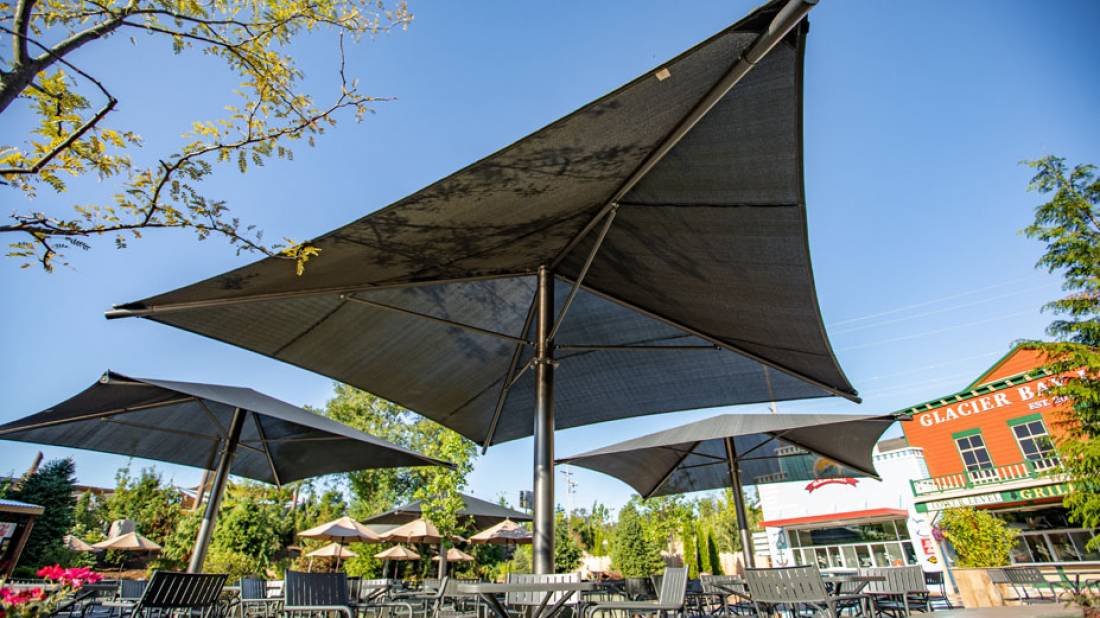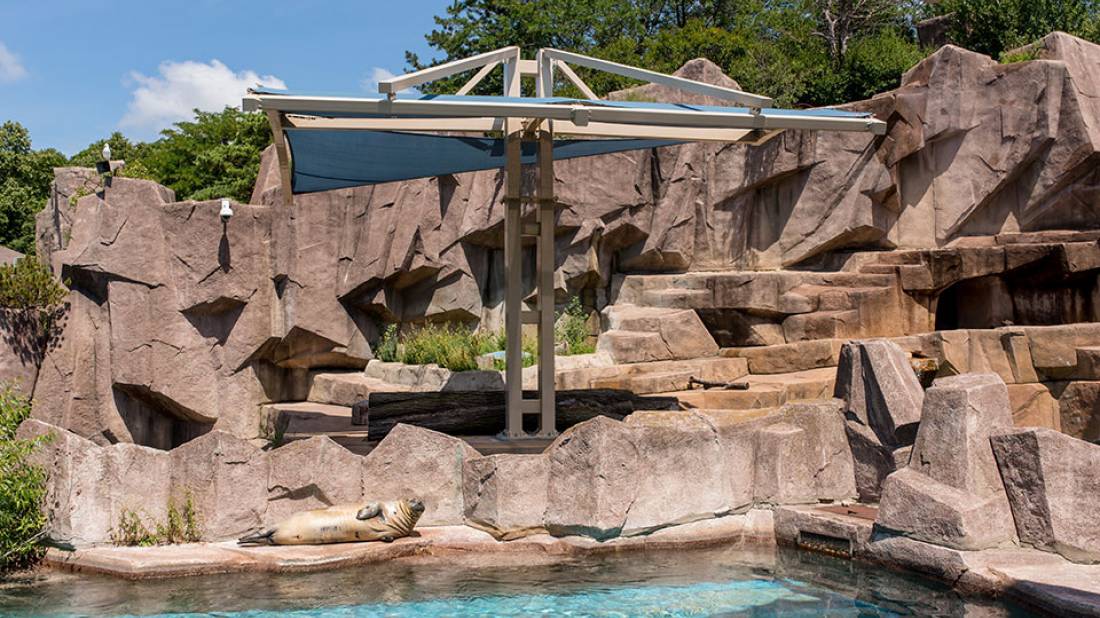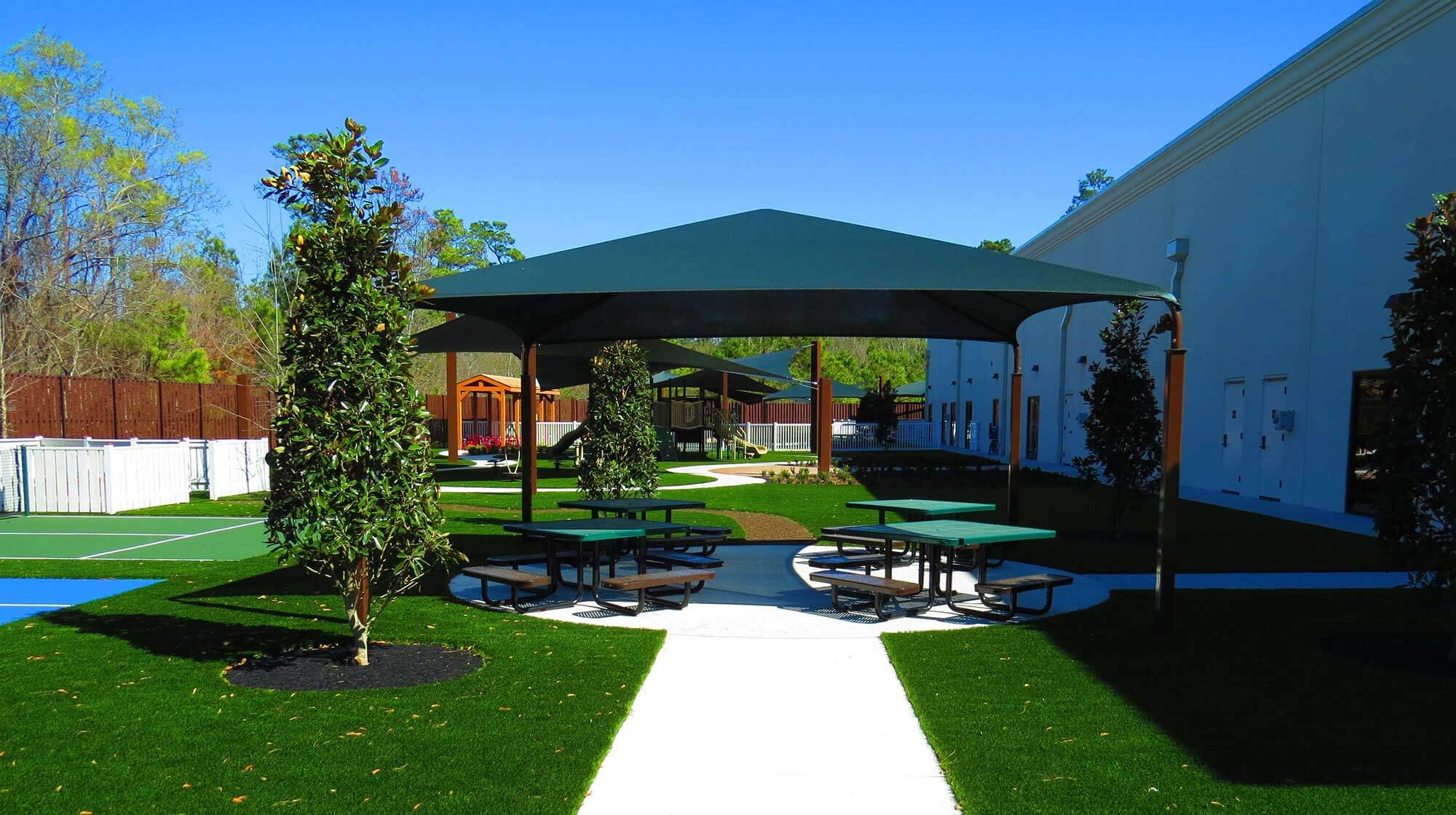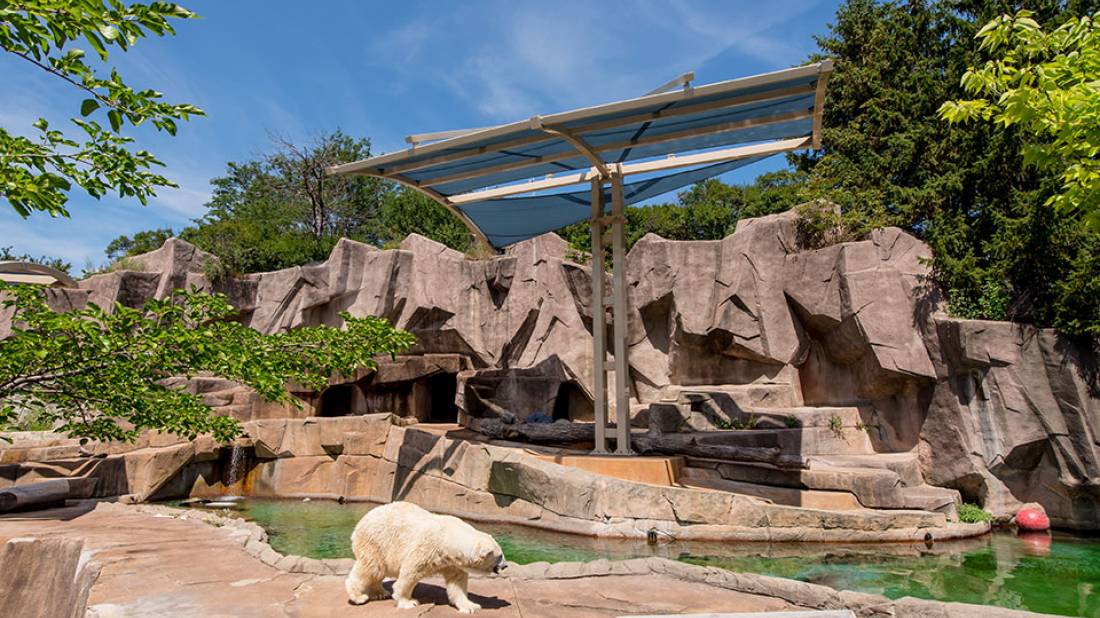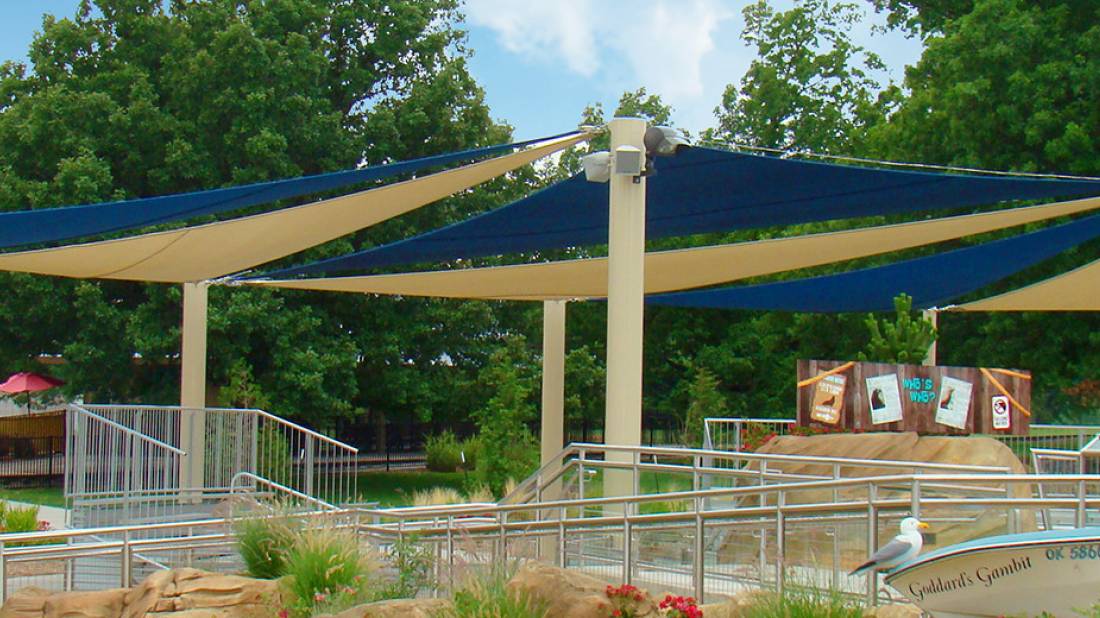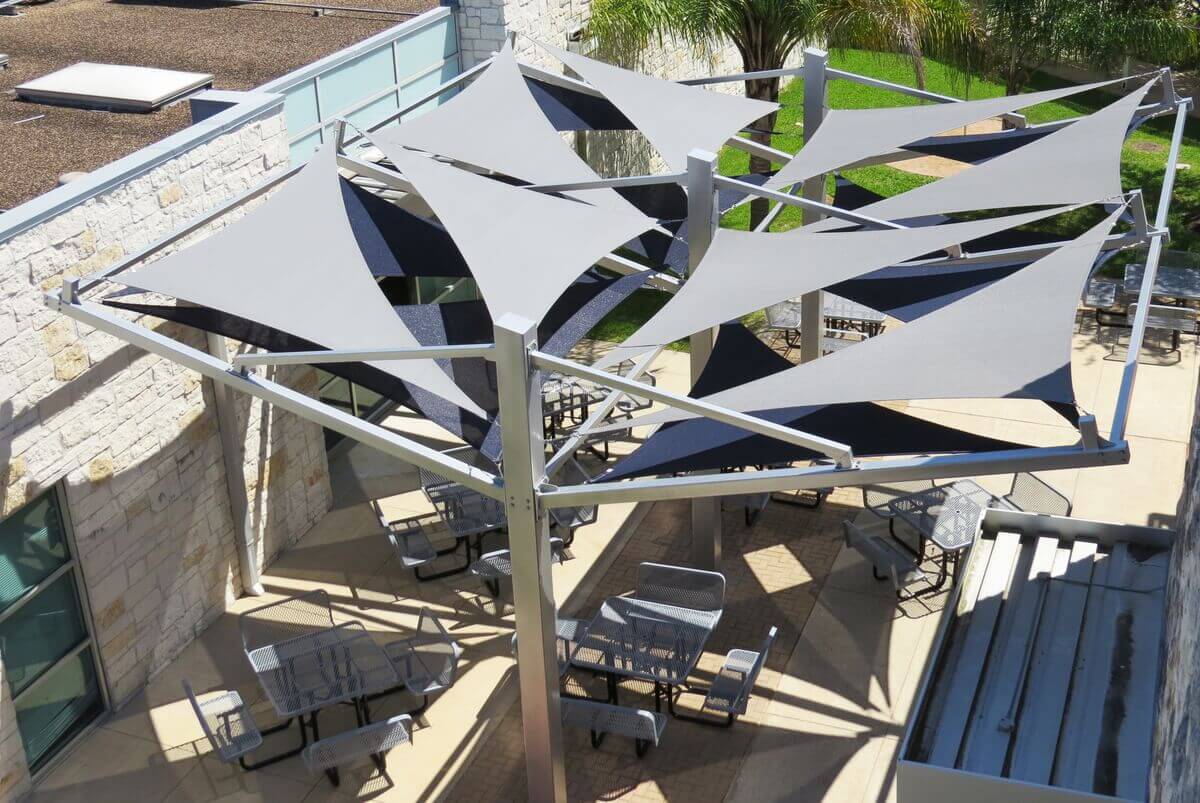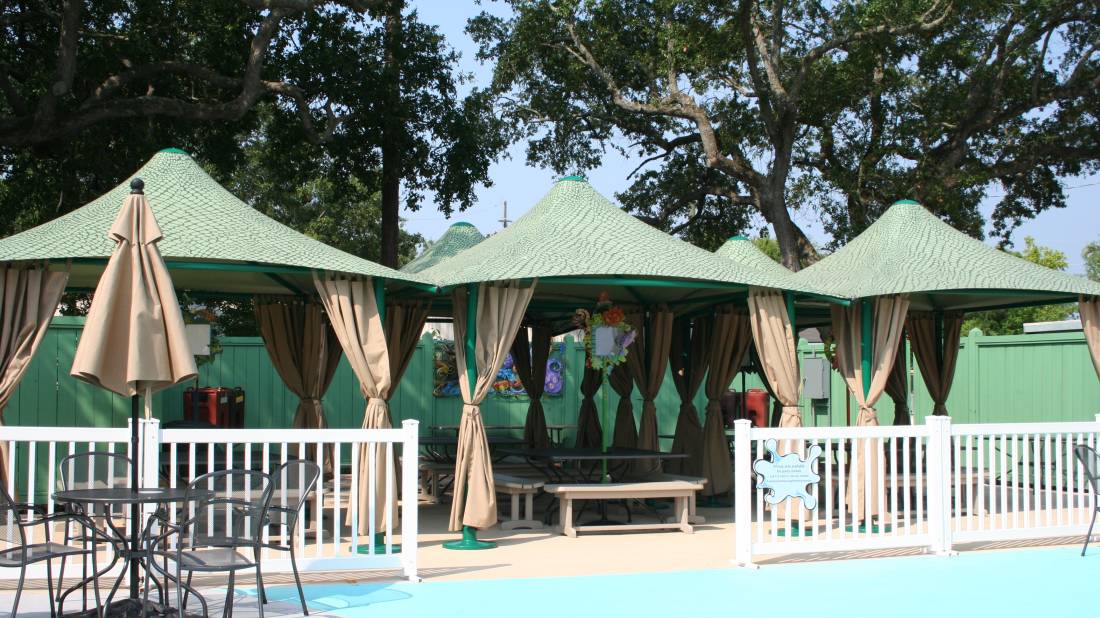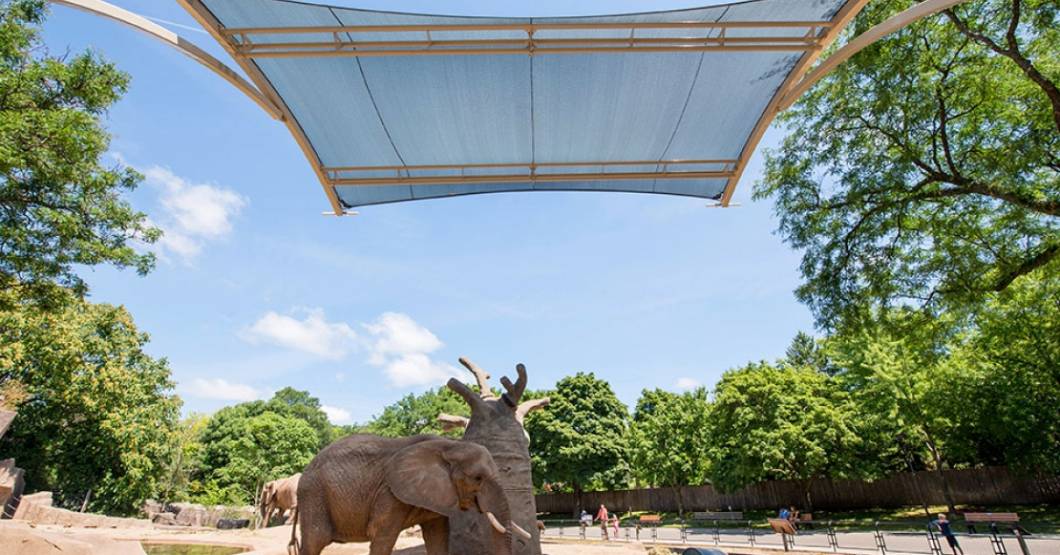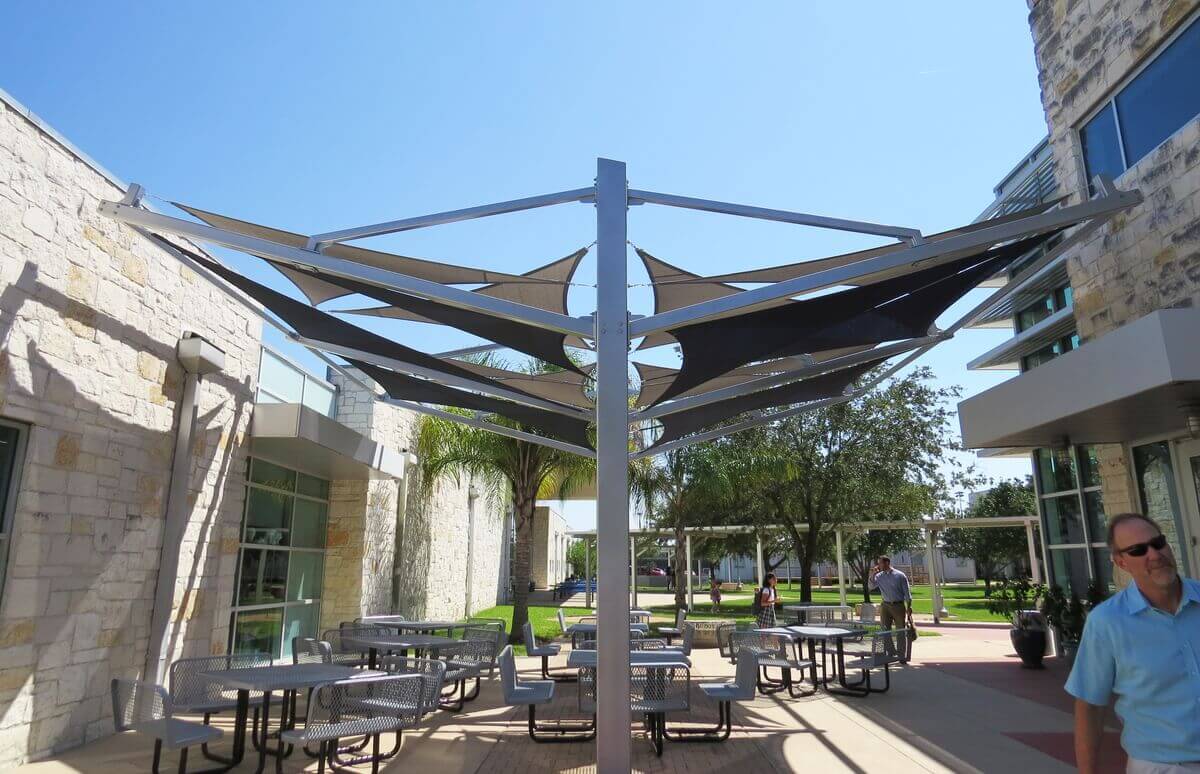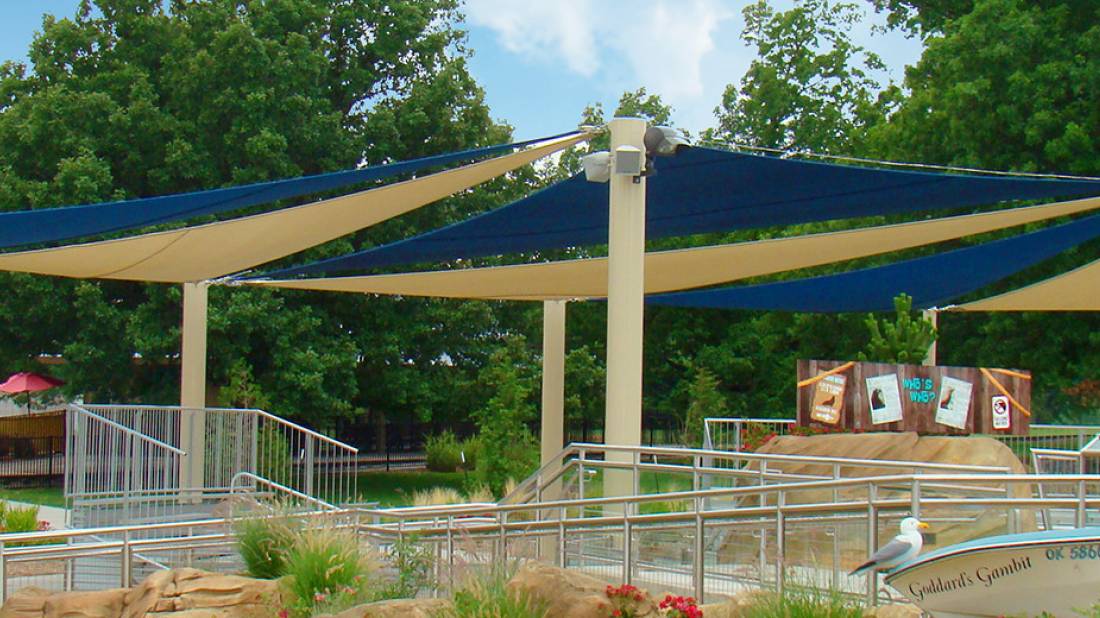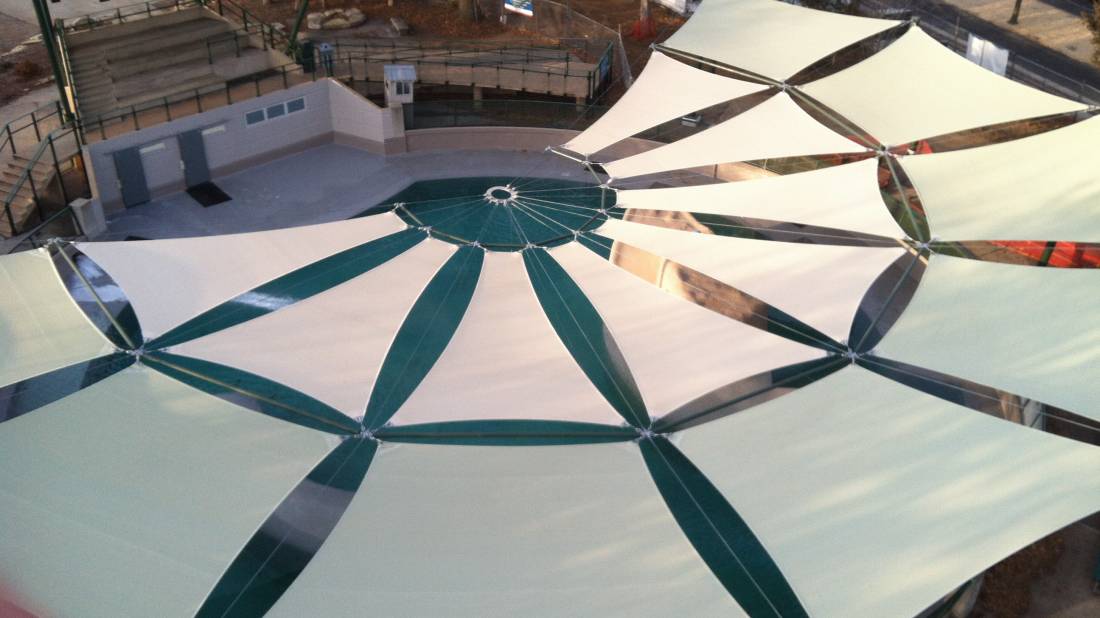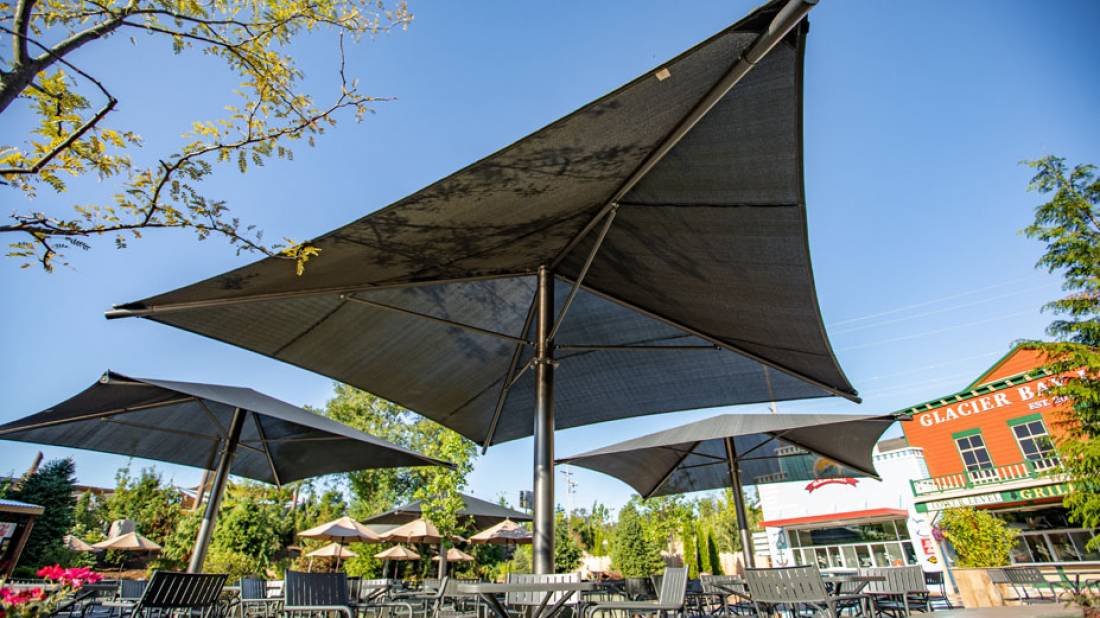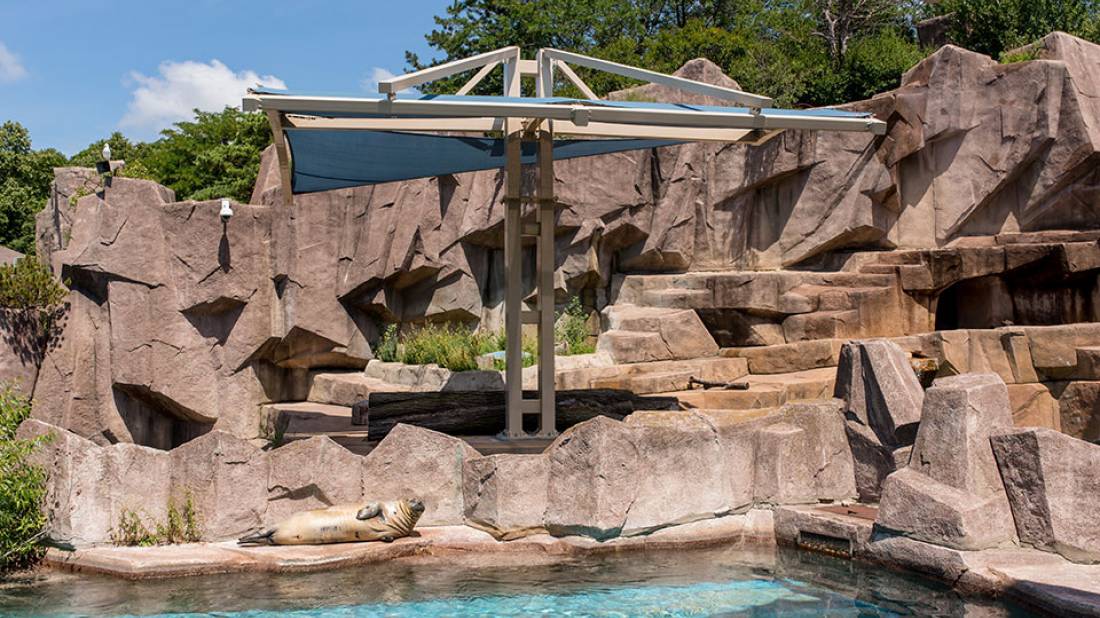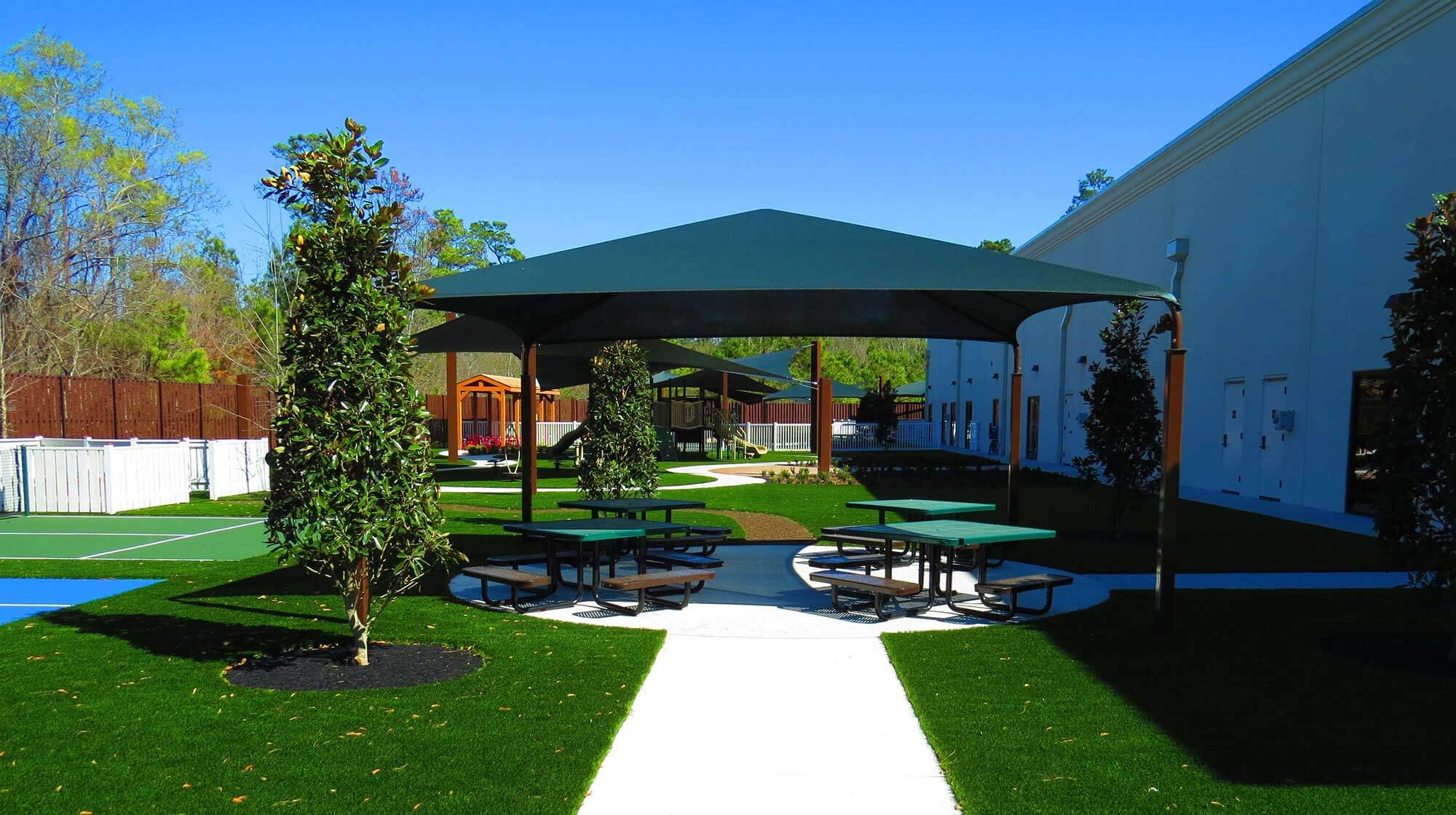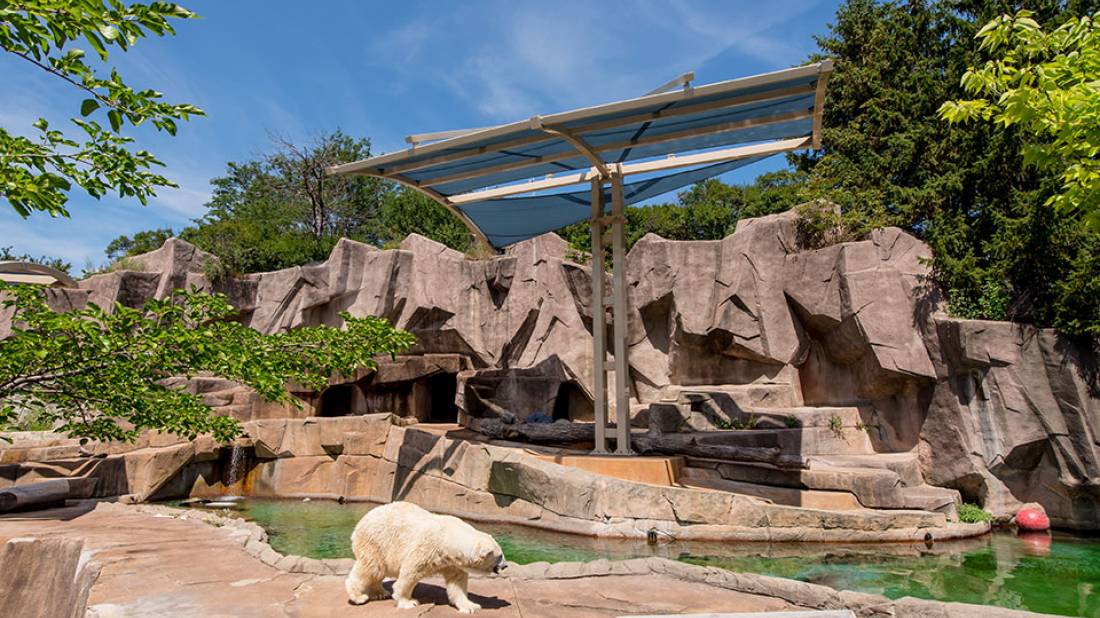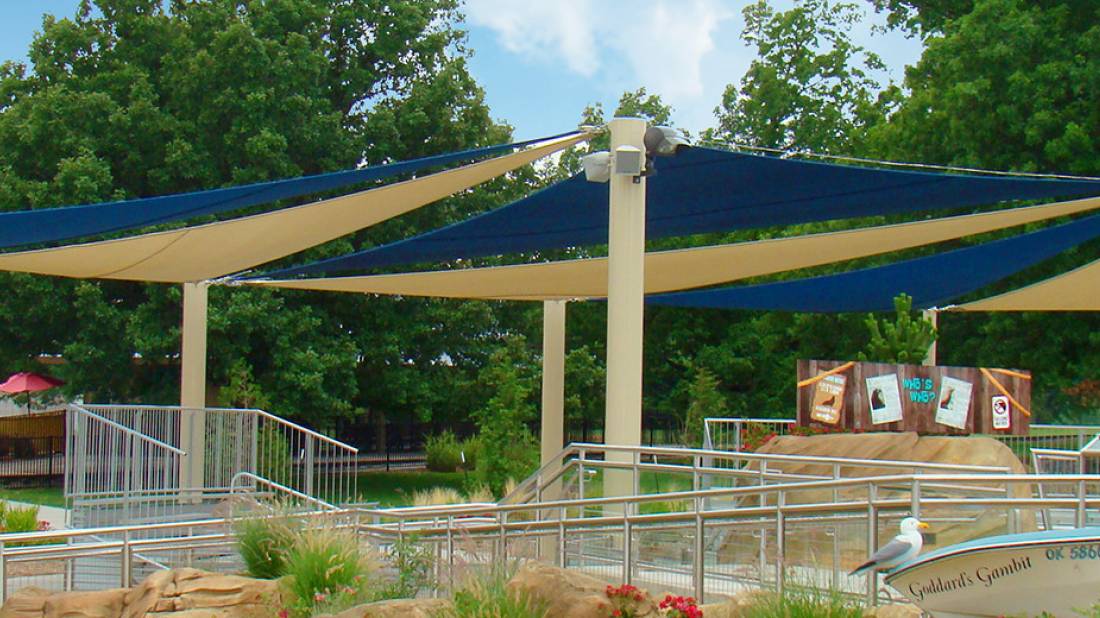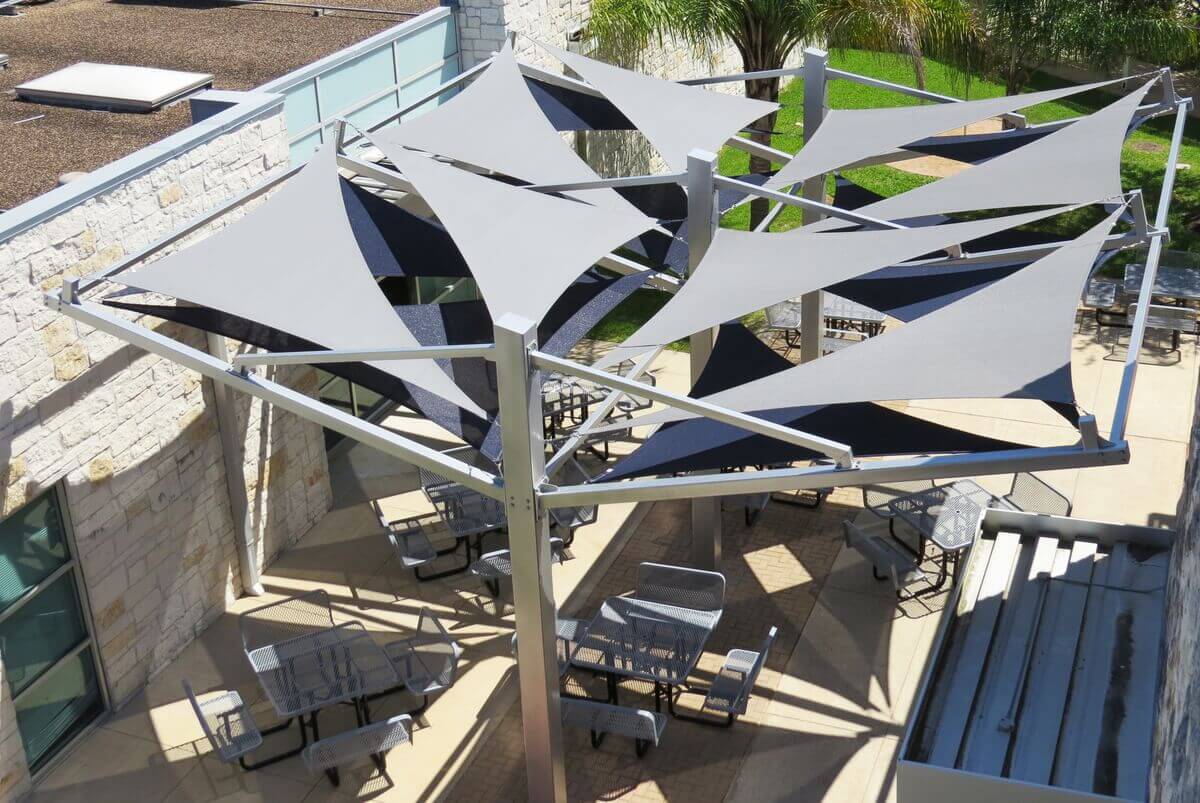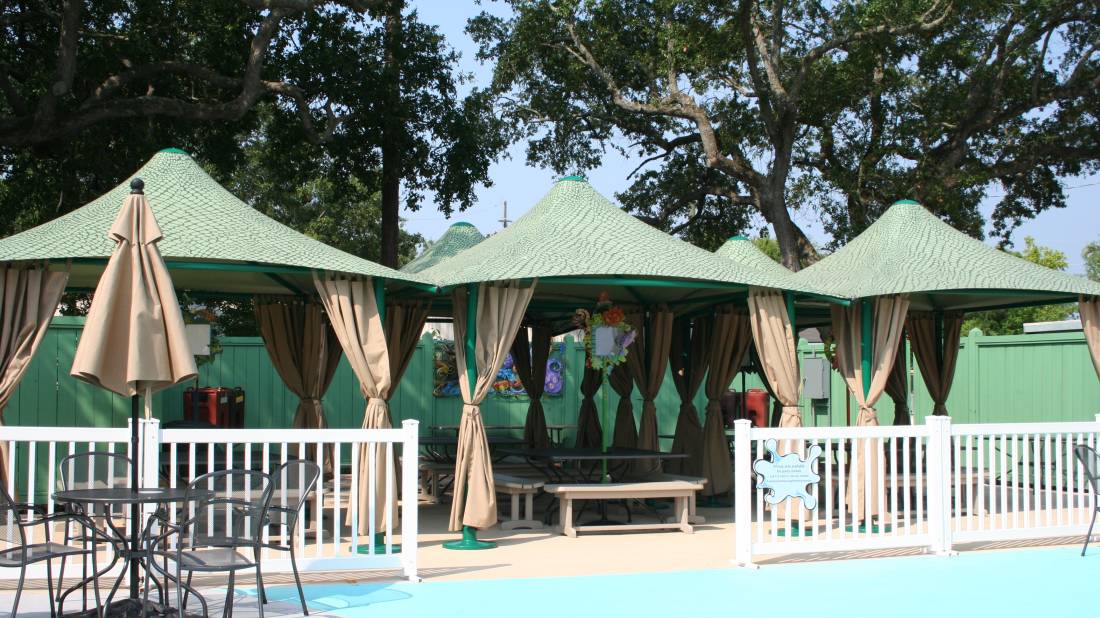 Adventure Shade offers high-quality commercial shade structures to accommodate a wide variety of outdoor recreation venues such as community parks and zoos. Aim to provide the ultimate guest experience in your animal kingdom by offering both children and adults a relaxing, shaded, and enjoyable outdoor adventure. With over 35 color options for the powder-coated frame and fabric canopies, we can customize your zoo shade structures to perfectly accent the existing surroundings of your animal habitats, dining areas, amphitheaters and more!   
Why You Should Add Shade to Your Zoo
Adding durable and attractive commercial shade structures to your park or zoo will offer your guests a wide range of benefits and ensure they remain happy, loyal customers for many years to come. An Adventure Shade Structure is a necessity in today's climate to protect your animals, guests, and staff from mother nature's harshest elements. Our zoo shade structures block up to 98 percent of the sun's harmful UV rays and allow for a cooling temperature decrease up to 20 degrees. 
We specialize in creating both custom and standardized shade solutions to complement the design aesthetic or theme of your outdoor recreation facility. Integrating shade structures such as visually appealing shade sails into animal exhibits and community spaces creates a more safe and enjoyable atmosphere for all. Additionally, you can enhance the guest experience by providing shade coverage in play areas, outdoor dining spaces, ticket lines, amphitheaters and more. In turn, your guests will seek out shaded areas that lead to less sun fatigue and increased levels of enjoyment so they stay at your zoo longer generating additional revenue. 
Shade Structures That You Can Install at a Zoo
At Adventure Shade we create shade structures that add protection, visual appeal and value to any outdoor recreation space. We offer a variety of shapes and sizes to meet any of your parks and zoo shade needs. Some of our most popular shade solutions are: 
Cantilever Shades –

Cantilever designs are ideal for areas requiring shade but with limited space for columns or posts. They would be the perfect shade addition over smaller animal habitats, concession stands, and exhibit lines.

Hip Roof Shades – 

These shade structures are our most popular design option as they are both cost-effective and visually appealing while providing the highest amount of shade coverage. The custom possibilities are endless for hip roof shade structures, making them ideal shade solutions for playgrounds, animal exhibits, picnic areas, and parking lots.  

Sail Shades –

Sail Shade Structures are our most unique and visually distinct design options available. Perfect for those looking to add shade protection and statement-making design aesthetic to their outdoor spaces. Sail Shades are perfect additions to amphitheaters, animal exhibits, splash pads, and more.

 

Umbrella Shades –

Umbrella shades they are both aesthetically simple and stylish. This design utilizes a single center-mounted structural post to support a commercial-grade shade net. They are the perfect shade option for outdoor dining areas, swimming pools, restaurants or any other sunny site.
Zoo Shade Structures from Adventure Shade
Adventure Playground Systems has been a leading manufacturer in the commercial park and recreation industry for more than 20 years. Serving Texas and beyond — our commercial-grade outdoor recreation products are known for their quality, durability, and innovation. We offer a wide range of custom and themed designs— so we're sure to have the perfect shade solution for your business, park or zoo. Adventure Shade Structures are manufactured using the highest quality materials that provide maximum safety and shade protection for your guests. In addition, each of our shade products is engineered, manufactured and installed by our experienced APS team members, who are ready to assist you throughout the entire process. We're committed to providing the perfect commercial shade structure to meet all of your outdoor recreation, park and zoo needs.
Contact Adventure Shade Structures Today
Our friendly team of Adventure Play Experts are happy to offer their expert advice and suggestions to find the shade solution that is right for you. We can guide you through the purchase every step of the way, so you get the park or zoo destination you've always dreamed of.  If you're ready to start planning your next outdoor recreation project, contact Adventure Shade Structures by calling us at 1.888.935.2112 or filling out our online contact form.